Negative response to the "erythrocyte" proposal for Pitta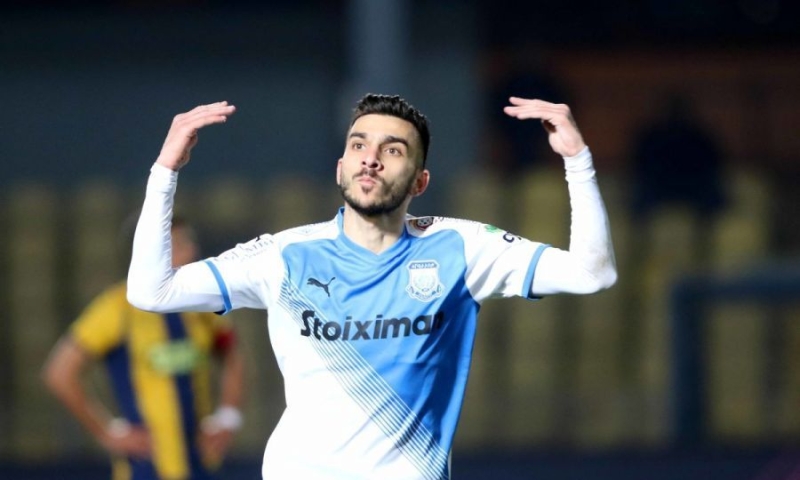 The interest of Olympiakos for Ioannis Pittas passed to the next stage. As we wrote earlier (see HERE), the red and whites knocked on the door of Apollon regarding the case of the Cypriot striker.
Specifically after the order of Vangelis Marinakis, an agent of the red and white PAE contacted a competent person at Apollon and conveyed the interest in the 27-year-old ace, but also their intention to proceed with an official offer. The information states that Olympiacos was ready to offer up to 600,000 euros for the purchase of Pitta, an amount far from the one million that the top scorer of last year's championship cost.
Thus, the "blues" of Limassol responded negatively to the 600,000 of Olympiakos who, however, cannot be ruled out to come back with a new and improved proposal for the charismatic striker.
We remind you that Apollon has other official proposals before them, the latest being that of Rapid Bucharest. The Romanians immediately offer half a million euros plus bonuses (up to 200 thousand, depending on the player's appearances and the goals the team will achieve)
Henig Berg's AIK Stockholm, Korean Gangwon and Baniyas (UAE) have also made an official bid, while there is also warm interest from at least one more Arab team without making it official.
Developments regarding the future of Ioannis Pitta are ongoing and at any moment there may be "white smoke" in the whole matter. Of decisive importance is the meeting that the international forward will have with Nikos Kirzis, who is traveling today to Slovakia where the Apollo mission is located.