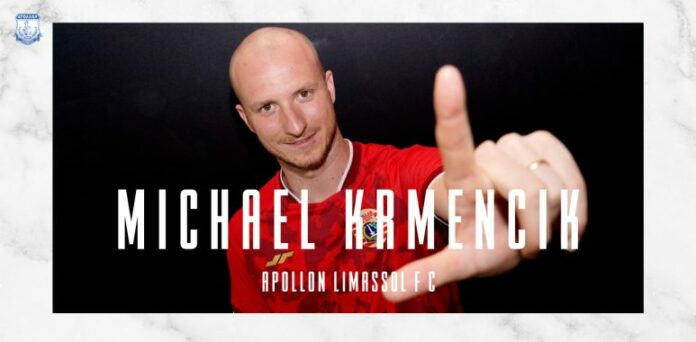 Apollonas announced by SMS to the season holders the agreement in principle with Mikael Krmenczyk. "ANAKOINÓNOYME THN KATAPXHN SYMFONIA ME TON PODOSFAIPISTH MIKAEL KPMENTSIK".
The announcement:
Apollo Football (Public) Ltd, announces the agreement in principle with footballer Mikael Krmenczyk until May 2025 with the prospect of an extension for the 2025-2026 season.
Mikael was born in March 1993 and plays as a central striker.
The 30-year-old footballer started his career in the infrastructure divisions of SK Kraslice and before coming of age he moved to FK Banik Sokolov 1948. He then transferred to Viktoria Plzen while during his first years in Plzen, he played on loan to FK Caslav, FC Sellier & Bellot Vlasim, FC Banik Ostrava and FK Dukla Praha.
In January 2020 he transferred to the Belgian champions, Club Brugge winning another championship and in the Winter of 2021 he was loaned to PAOK and Slavia Praha.
Last season the Czech international played in the Indonesian league with the colors of Persija Jakarta.
In total in his career he has won six championships and one Cup. He has been international since 2016 having 35 appearances and nine goals with the Czech National Team with his last appearance in November 2021.
The footballer is expected in Cyprus in the next few days to undergo medical tests and to ratify the agreement.
Press Office
Apollo Limassol