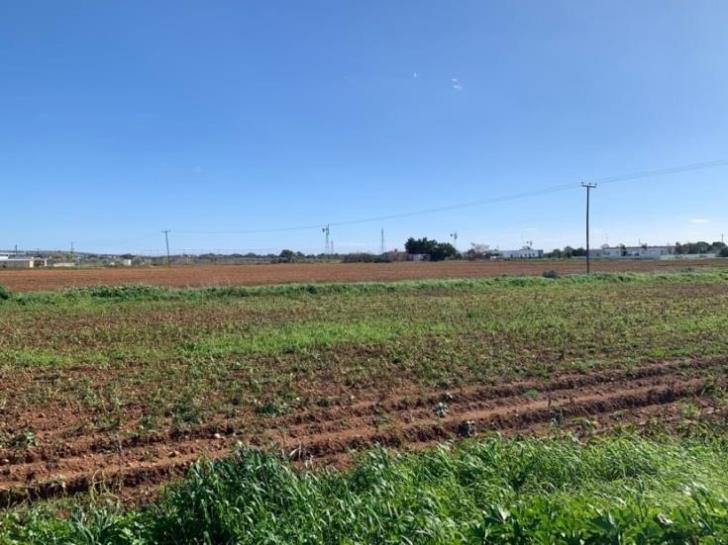 An appeal to the Ministry of Agriculture, Rural Development and Environment to immediately record the damage to crops affected by frost and snowfall and to help farmers with compensation, address the agricultural organizations.
As the Chairman of the Agriculture Committee of the Parliament and Provincial Secretary of the Union of Cypriot Farmers (EKA) Giannakis Gabriel, AKEL MP stated to KYPE, "the cold and frost that prevailed in the last days in Cyprus, affected several crops of which potatoes, citrus and seasonal. "Any crop outside the greenhouse has been irreparably damaged," he said.
He added that "the losses suffered by the farmers of the free province of Famagusta must be recorded and we have already contacted the District Office of Agriculture so that its officials can expedite the procedures for recording the losses and payment of compensation to the beneficiaries. We also call on farmers to declare their crops in order to proceed with the payment of compensation. "
Answering a relevant question, Mr. Gabriel said that "we will have to wait a few days to see the exact size of the damage to the crops. However, it seems that the potato and citrus crops in Sotira, Liopetri, Xylofagou and Ayia Napa suffered great damage ".
He also noted that "farmers have been trying for days to cope with the phenomenon of frost, staying awake and sprinkling overnight with water the foliage of potatoes and other crops, applying the method of frost protection, resulting in additional shoulder . At the same time, however, the specific action of the farmers carries other risks, such as downy mildew or rotting of the potatoes ".
Normally, Mr. Gabriel continued, "the water that farmers use to protect their crops from frost should not be charged but given to them as an additional quantity. This will give farmers an incentive to irrigate their crops during the frost to protect them. "
Answering another question, he said that "after the snow that fell in the last days in mountainous and semi-mountainous Larnaca, the crops of citrus and other fruit trees have been destroyed. "After the catastrophic fires that occurred last summer in the area, the frost and snow have brought the destruction of crops in several areas of mountainous and semi-mountainous Larnaca."
The General Secretary of Panagrotikos, Tasos Giapanis, told KYPE that yesterday Sunday and today, Monday, he went to various areas of the free province of Famagusta, saw the situation prevailing in the crops and talked to several farmers.
As he stated, "we have contacted the Officials of the Ministry of Agriculture who have visited some fields. We were informed by the Officers that they will wait a couple of days to see if there will be additional damage due to the frost that is expected during this period ".
He added that "there is a lot of damage to several crops and in fact in some areas they are complete since they have literally rotted several products, mainly potatoes. "What we are asking is for the officials of the Ministry of Agriculture to visit the affected areas immediately, to record the damage and to try to help the people."