Falling iPhone sales, better performance for services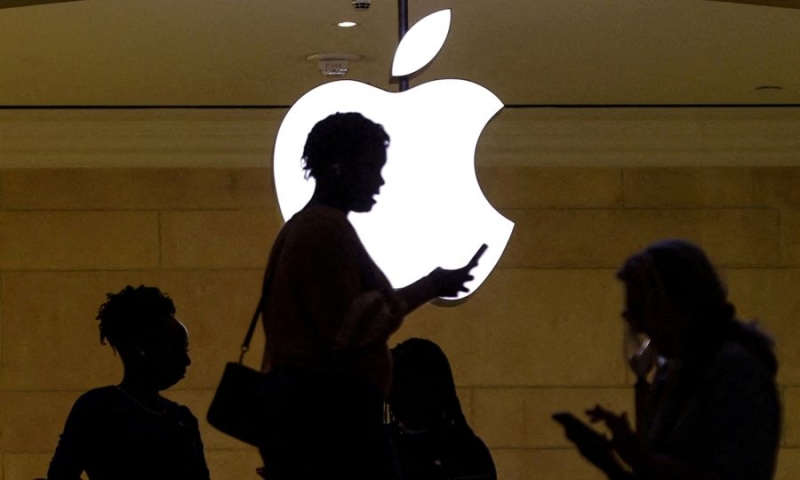 The iPhone may no longer have the luster it used to, which is reflected in the sales of the high-tech giant Apple, which continued to have declining sales in the previous third quarter (based on its fiscal year). In addition, it announced that it expects similar results in the current quarter due to the recession in the industry, which reduces the demand for mobile phones, computers and tablets. In the third quarter, Apple's revenue fell by 1.4%, and if this trend continues for another quarter, it will be the biggest decline in twenty years. Although Apple's total revenue of $81.8 billion was slightly above Wall Street estimates, demand for iPhones was lower than forecast, while services performed significantly better. iPhone sales fell 2.4% to $39.7 billion in the fiscal third quarter, versus an estimate of $39.8 billion. Specifically, Apple executives admitted that the smartphone market is slowing down, particularly in the US. The services arm, such as Apple TV+, had revenue of $21.21 billion, compared with an estimate of $20.76 billion.
In early trading on Friday, Apple's share price weakened as much as 2.2%, meaning it is in danger of ceasing to be the world's most valuable company with a market value of $3 billion, which it reached in June and is a historical landmark. It is worth noting that its share from the beginning of 2023 until Thursday had secured profits of the order of 47%, favored by the general investment interest in the technology sector. As Daniel Flax, senior research analyst at Neuberger Berman points out in an interview on Bloomberg TV, "the environment is creating many challenges, while consumers are being pressured by higher interest rates and higher inflation." Another problem affecting sales has to do with the stronger dollar, which reduces revenue because most of Apple's revenue comes from overseas markets. Company chief Tim Cook and chief financial officer Luca Maestri stressed that sales would rise year-on-year if the currency remained stable.
However, quarterly results showed that Apple's much-hyped iPhone has not avoided recession, which shocks competitors and partners. Qualcomm, a maker of mobile semiconductors and a supplier of iPhones, had already shaken fears about demand when it reported results on Wednesday. Its stock price fell in anticipation of Apple. However, as Bloomberg reports, it didn't help the group that it didn't push new products in the third quarter, beyond marginal updates to desktop computers and a larger MacBook Air. The current quarter will be a different time with the new version of the iPhone 15 and the new Apple Watches. Finally, Apple is cutting costs and hiring, while the Chinese market has compensated it dynamically.