POWERED BY:
< i class = "line3">
ARCHIKIEIDISEISPOLITIKITOPIKAPARASKINIOMEDIAELLADAKOSMOSEPISTIMIPERIVALLONTECHNOLOGIASYNENTEFXEISCHRYSES ETAIREIESKOINONIAEIDISEISKYPROS OF CHTHESANAGNOSTI HAVE LOGOEPISTOLESSYNENTEFXEISDIMOFILI IN INTERNETVIDEOSAFIEROMATAADVERTORIALINSIDEREPICHEIRISEISKYPROSBRAND VOICECAPITALFORBESBLOOMBERG OPINIONPROTAGONISTESKAFTI GRAMMICHRYSES ETAIREIESKARIERAAPOPSEISARTHRA IN "F" INTERVENTION IN "F" MESSAGE YOUR SKITSAO WORLD TWITTERGOING OUTTHINGS TO DOCINEMAMOUSIKIESTIATORIABAR/CAFETV ODIGOSTILEORASIPOLITISMOSKYPROSKOSMOSKRITIKESEKDILOSEISPROSOPAATHLITIKAPODOSFAIROMPASKETPARASKINIAELLADADIETHNIALLA SPORAPOPSEISSKITSOVIDEOSAUTONEAPAROUSIASIAPOSTOLESAGONESKALI ZOIFGEIADIATROFIEF ZINASTRACHRYSES SYNTAGESSYNTAGES SEFVIMA VIMACHRISIMAFARMAKEIAGIATROIAERODROMIALIMANIATILEFONAOPAPKAIROSSYNALLAGMALACHEIAAPPSPROSFORESENTYPI EDITION POLITIKITOPIKAPARASKINIOMEDIAELLADAKOSMOSEPISTIMIPERIVALLONTECHNOLOGIASYNENTEFXEISCHRYSES COMPANIES EIDISEISKYPROS OF CHTHESANAGNOSTI HAVE LOGOEPISTOLESSYNENTEFXEISDIMOFILI THE INTERN ETVIDEOSAFIEROMATAADVERTORIAL EPICHEIRISEISKYPROSBRAND VOICECAPITALFORBESBLOOMBERG OPINIONPROTAGONISTESKAFTI GRAMMICHRYSES ETAIREIESKARIERA ARTICLES IN "F" INTERVENTION IN "F" MESSAGE YOUR SKITSAO WORLD OF TWITTER THINGS TO DOCINEMAMOUSIKIESTIATORIABAR/CAFETV ODIGOSTILEORASI KYPROSKOSMOSKRITIKESEKDILOSEISPROSOPA PODOSFAIROMPASKETPARASKINIAELLADADIETHNIALLA SPORAPOPSEISSKITSOVIDEOS NEAPAROUSIASIAPOSTOLESAGONES YGEIADIATROFIEF ZINASTRACHRYSES SYNTAGESSYNTAGES SEFVIMA STEP FARMAKEIAGIATROIAERODROMIALIMANIATILEFONAOPAPKAIROSSYNALLAGMALACHEIAAPPSPROSFORES ENTERPRISES LTD BRAND VOICE CAPITAL FORBES BLOOMBERG OPINION PROTAGONISTS HOT LINE GOLDEN CAREER COMPANIES
EXCLUSIVE COOPERATION
TOGETHER WITH
Powered by
Next Previous Applications for the energy efficiency plan HOME • INSIDER • CYPRUS • Applications for the energy efficiency plan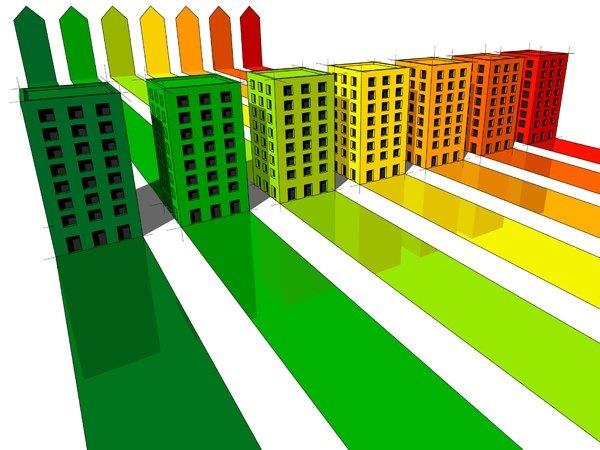 & nbsp & nbspInsider/ΓΤΠ & nbsp ; & nbsp;
The Ministry of Energy, Trade and Industry (YEEB) announces an Invitation for applications under the Energy Efficiency Investment Promotion Plan by Small and Medium Enterprises and Non-Profit Organizations.
The Project will be implemented under Measure C2.1I1 of the Cyprus Recovery and Sustainability Plan (SAP) and will be funded by the European Union Recovery and Sustainability Mechanism (EU), the central tool of NextGenerationEU, the Provisional Instrument for Recovery and exit from the crisis caused by the pandemic.
The total amount that will be allocated for the needs of the announcement is € 40 million.
The Plan aims to promote energy saving investments in buildings and facilities owned and/or used by small and medium-sized enterprises and non-profit organizations. Specifically, the goal is energy efficiency measures in existing buildings as well as in existing facilities, infrastructure and production units that currently have high energy consumption.
Beneficiaries are the existing small and medium enterprises of all economic sectors except those that fall on the exclusion list of the Plan (Appendix C of the Implementation Guide). Investments from non-profit organizations that are not engaged in economic activity and are registered either as Charitable Institutions or as Monastic/Ecclesiastical/Other Religious Authorities (for investments in monasteries) are also covered.
It is emphasized that & nbsp; firms in difficulty & nbsp; within the meaning of the Community guidelines on State aid for rescuing and restructuring non-financially troubled enterprises (2014/C 249/01), & nbsp; are NOT eligible for sponsorship under this Plan.
Those interested can obtain the final Plan Guide which details all details from the Industry Service website & amp; Technology (www.meci.gov.cy/sit). The Application Form, as well as other required forms or documents, will be posted on the same website within the next few days.
The submission period will start on a date that will be published with a new announcement of YEEB, which will be issued in the first fortnight of April 2022. Applications will be accepted through the electronic System of Sponsorship Plans of YEEB until September 30, 2022 and time 23.59 pm or until the available budget is exhausted.
It is emphasized that the applications and the required supporting documents should be submitted & nbsp; only & nbsp; electronically on the website & nbsp; https: //fundingapps.mcit.gov.cy, using Chrome, Firefox, and Edge browsers. p> For more information, interested parties can contact the relevant Officers, & nbsp; from 22/3/2022 , at 22867335/22867208/22867191/22867297/22867257/25819150/22867216/22867206/22867202/22867146/22867242/22867180/22867148.
Email Contact: & nbsp; sit@meci.gov.cy