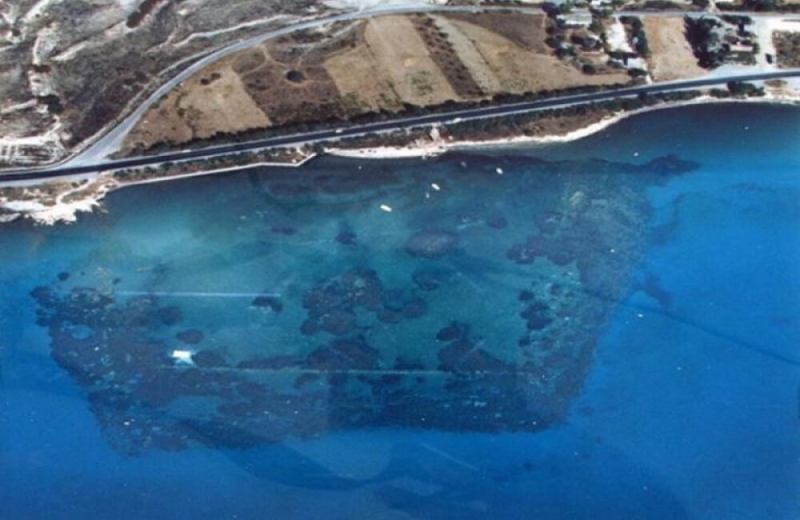 The archaeological work of highlighting and preserving the ancient port of Amathus, which is underwater and close to the archaeological site in Agios Tychonas, started just yesterday. This is the first of its kind archaeological park which will combine, in addition to the coastal routes to get to know the port, and underwater ones for those who want to explore it up close. The underwater works to highlight the ancient port of Amathus are part of the European cross-border program with the acronym ANDIKAT (Development of Diving Tourism Network).
According to a related announcement by the Department of Antiquities, the work is expected to last until July 7 at the latest and the Department of Antiquities apologizes for any inconvenience that may be caused. Also, the announcement calls on bathers to be especially careful and to avoid areas where work is being carried out, for which there will be appropriate signage. The announcement concludes with an appeal to the public "not to move antiquities that may be on the seabed, or markings that have been placed".
There will be guided tours
With the completion of the works, the area where there will be underwater and coastal routes is expected to be operational. On the occasion, the Archeology Research Unit of the University of Cyprus, the Department of Antiquities and the Department of Fisheries and Marine Research are organizing a visit and swimming tour this Saturday 9 July. Members of the project team will be on hand for 4 hours alongside the 2 new boardwalk information boards to explain how the AndiKat program has introduced different ways of visiting the monument and the area's unique marine environment. At 9 in the morning there will be a swimming tour open to the public and those who want to swim together must necessarily have a mask, flip flops and snorkel with them, while the port is only 200 meters away from the beach. Support for the whole effort is provided by the community council of Agios Tychos. More information about the ancient harbor of Amathus can be found by downloading the "Amathus Harboor" application.