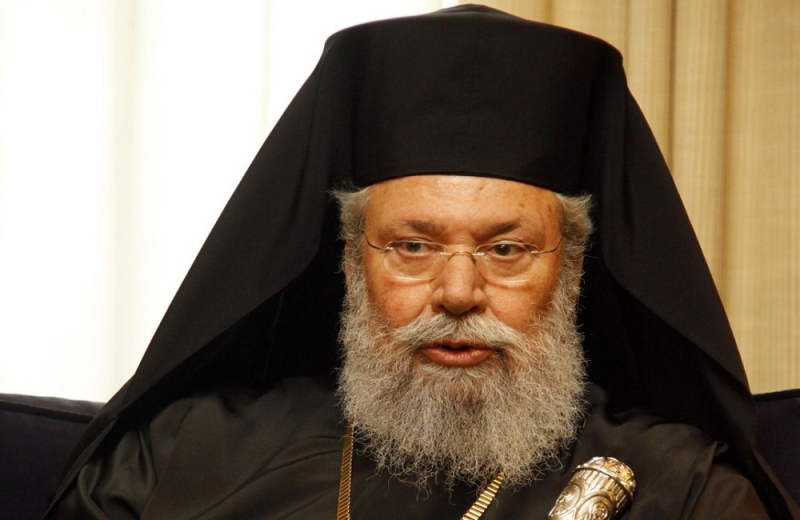 The Archbishop's relations with the metropolitans who decided to side with Moscow because of the Autocephaly of the Ukrainian Church remain cold. His Beatitude considers that the decision not to cooperate puts them outside the Church of Cyprus.
They are Protestants
The issue remains with the metropolitans who do not work with you?
I told them that while they knew I was sick, why did they never ask, "Brother, what are you doing?" Where are you going; Do you want any help? " They never asked me and came to protest why we did not remain neutral on the issue of Ukraine. I told them that there are Volumes in the Ecumenical Patriarchate and anyone can see them. Ukraine never belonged to the Moscow Patriarchate. If they do not want us to cooperate, good time, but I told them they are out of the Church. I told them: "You are not members of the Church of Cyprus. You are Protestants. Will everyone make their own Church? You are wrong, gentlemen. " Limassol came and we collaborated with his assistant. The only ones left are Kykkou and Tamasou.
Money and the Russians
Where is the support of the metropolitans to the Patriarchate attributed? Moscow?
I think they have been seduced. I do not want to believe that Kykkou is making money or in need of money from Moscow. Has not. It may be Tamasou that a Russian built a church up there, etc. etc. etc.
More on the subject in the printed version of "P" and for the subscribers of CITIZEN PREMIUM the digital edition of the newspaper in PDF at the same time with its printed circulation daily from 05.00 in the morning.