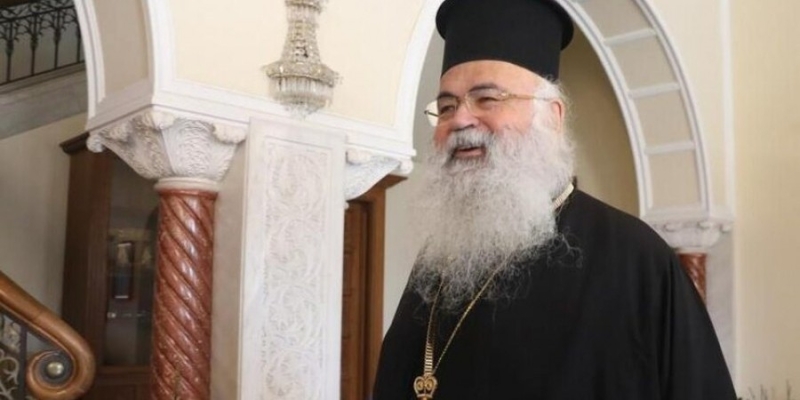 A visit to the Archbishop of Athens and all Greece Hieronymos was made in the afternoon by the Archbishop of Nea Iustiniana and all Cyprus George, who is in Athens on the occasion of the event of memory and honor organized by the embassy of the Republic of Cyprus for the nine hero-martyrs who were hanged during the Struggle, and which will take place today at the "House of Cyprus".
Archbishop Hieronymos welcomed George and a short discussion followed.
The Archbishop of Cyprus and his companion Kyriakos Kenevezos, ambassador of the Republic of Cyprus to Greece, were welcomed by the Archbishop of the Archdiocese, Archimandrite Varnavas Theoharis, the general ecclesiastical commissioner, Archimandrite Iakovos Andriopoulos and the clergy of the Archdiocese.
Earlier, the The Archbishop of Cyprus had visited the Holy Metropolitan Church of Athens, to venerate the icon of the Virgin Mary 'Axion Esti.
Source: APE-MPE