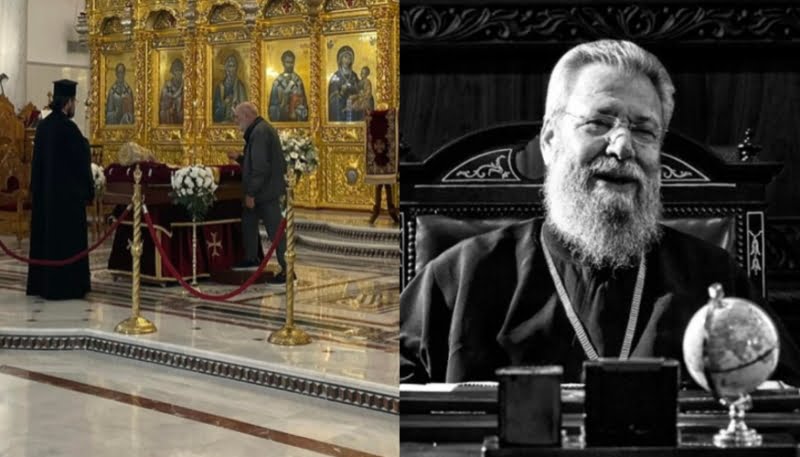 On popular pilgrimage from today until Saturday the body of the blessed Archbishop – Saturday the exodus service – Continuous Update from Cyprus Times

blockquote>

Church, state and people are preparing to pay their last respects to the ecclesiastical leader of Cyprus on Saturday.

The body of the blessed Archbishop Chrysostomos B is on display from this morning until Saturday morning in popular pilgrimage to the Cathedral of the Apostle Barnabas of Nicosia.

According to the program, the body of the blessed Archbishop was taken from 6:45 in the morning, accompanied by a prayer, for the popular pilgrimage.

In the meantime, the Book of Condolences at the Office of the Archbishop remains open until tomorrow.

The Police are also on hand to help both today and on the day of the exodus sequence so that everything is done in order and safety.