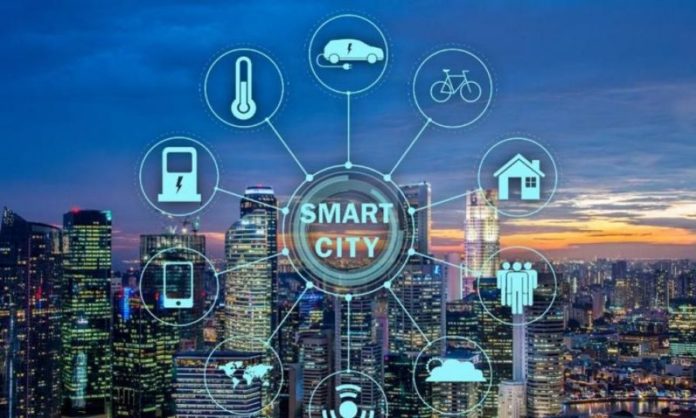 At a time when in Cyprus the term smart city, in Greek "smart city", is absent from our vocabulary and is unknown, abroad there is huge competition between cities to acquire more and more supplies that will make them more and more smart. So while in us, even at the level of scientists who are responsible for planning and dealing with the daily problems of citizens, the term smart city is not even known as a sound, elsewhere through what the term contains they try to solve problems and make it easier and more comfortable. city life.
Problems such as overcrowding, traffic, air traffic are some of those that are addressed through applications that refer to the smart city. After all, what modern city, big or small, does not face such problems? Yet such issues, from urban planning to mobility and environmental services, could be addressed with the help of digital technology, integrated into a smart city strategy.
Some cities have come a long way, while others are still looking for ways to integrate digital technologies into an overall strategy and, in fact, make up the majority of the world. In Cyprus there is no thought of such a thing. We have not set it as a goal for the distant future either. And yet there is a minority of cities in the world that have not only consolidated the logic of the smart city, but offer citizens and businesses complete digital solutions that facilitate their daily lives.
According to international reports, Vienna ranks first in the list of the most "smart" cities on the planet, followed by the British capital (London) and the city of St. Albert in Canada. Singapore is in fourth place, while Chicago is fifth in the same list. These are the findings of the Smart City Strategy Index, an analysis of 153 cities around the world, conducted annually by Roland Berger.
According to the survey findings, the number of cities with a clear smart city strategy has almost doubled in the last two years, from 87 to 153. However, 90% of the cities as a whole still do not have a comprehensive smart city strategy. Even then, strategy is only the first step – it is the application that really matters.
Acquaintance with a "smart" city
But let's see where, according to the index, lies the intelligence of really "smart" cities? Analysts explain that the Austrian capital, for example, provides its citizens with advanced e-health services, has a powerful digital performance monitoring system, and is the first city in the German-speaking world to offer open public data. London, on the other hand, provides citizens and visitors with a range of everyday digital amenities, such as benches with public wi-fi, air quality sensors, and plenty of charging points for electric vehicles.
The St. Albert, now a new entrant to the list, recently launched a comprehensive smart city master plan, emphasizing the application of technology and innovation in all areas of action.
Our well-known Singapore is piloting a National Digital Identity Scheme in the form of the "SingPass" control system, while installing "smart" lighting, autonomous transportation services and telemedicine solutions.
Analysts explain that the existence of central decision-making units, such as the Vienna-based Smart City Organization and the coordination of all stakeholders, is what cities need to… sharpen their "intelligence". A transparent legal framework is also an important key to success.
If we look at the issue geographically, we notice that Europe, where we consider that Cyprus and North America belong, contribute the largest number of "smart" cities, but the Asian ones have the best performance in the overall score, with an average score of 48, 2, compared to 41.8 in North America and 37 in Europe.