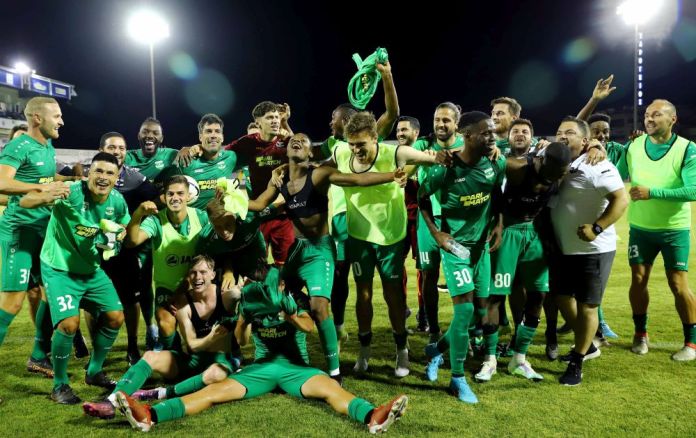 Who would have believed it when Aris secured his promotion to the first category last year that a year later it would be & # 8230; European.
The Limassol team completed the & # 8230; fairytale of the season and with an excellent performance prevailed with 3-0 of Anorthosis in the "final" of Europe, writing history and securing for the first time a European ticket.
The greens of Alexei Spilevski (and earlier of Lias Lukas who had a huge contribution) & # 8230; stunned the fans with their achievements and after the historic success of participating for the first time in the first six, they made another overrun.
Now on Mars & # 8230; They are European-minded and look forward to their trip to the Conference League. day when they will learn, through the draw that will take place in Nyon, the first opponent in their European history!
The games of b & # 8217; round will be held on July 21 and 28 while in case Mars celebrates European qualification & # 8230; from the first, will play in c & # 8217; round on the 4th and 11th of August and if he manages to reach the playoffs, his matches will take place on the 18th and 25th of August. The group stage starts on September 8.
As for the financial part, Aris secured 350,000 euros for its participation in the b & # 8217; qualifying. If he qualifies in the third round, his income will reach 550 thousand, while if he reaches the playoffs, he will receive 750,000 euros (the amounts are not added).
In case that the Limassol team does the & # 8230; bam and enter the groups will add to its coffers almost three million euros (2,940,000) while for each win it will get 500,000 and for each draw 166,000. To this money will be added the income from sponsorships, tickets, market pool and coefficient shares.