Queen Elizabeth II's televised funeral is among the most televised in recent years in Britain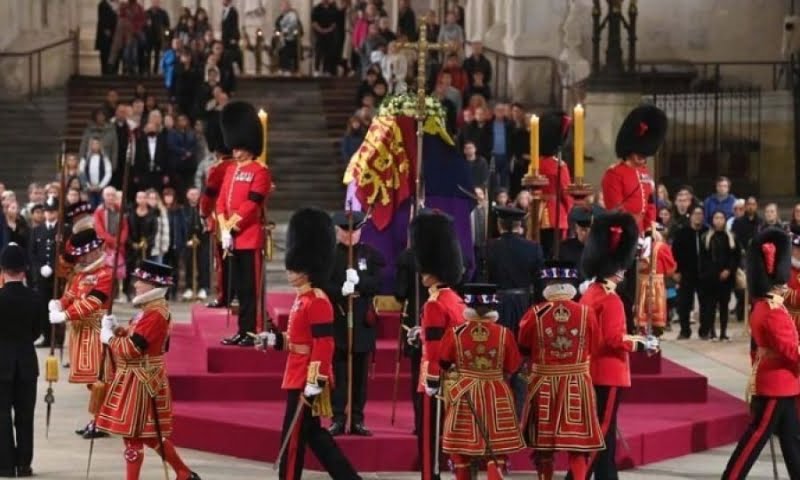 The funeral service for Queen Elizabeth II was held at the Abbey of Westminster and was televised in many countries of the world
The telecast of the funeral of Queen Elizabeth II is among those with the greatest impact in recent years in Britain, since – according to the BBC – around 28 million television viewers were recorded simultaneously tuning in to his receivers for watching the historic ceremony.
The funeral service for Queen Elizabeth II — who died on September 8 after 70 years on the British throne — was held at Westminster Abbey and was televised to many countries around the world.
According to the BBC, the majority of TV viewers in Britain tuned in to its receivers. Some 32.5 million tuned in to cover coverage of the ceremony and 22.4 million tuned in as the Queen's casket made its way through the streets of central London.
The television audience was, according to BBC, the biggest since the closing ceremony of the London Olympics (2012) and similar to that which watched Princess Diana's funeral (1997).
Viewing figures represent people who watched at least three minutes of continuous streaming . They do not, however, represent those who watched the live broadcast on mobile phones or laptops.