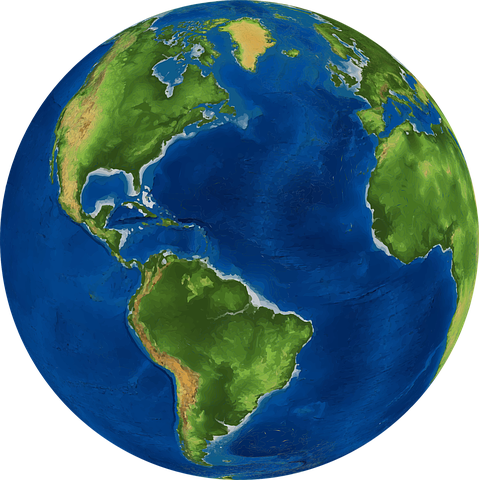 It may be the dream of many, but few manage to make it happen. One of these few is Drew Binsky who managed to travel to all 197 countries in 10 years. His last stop is Saudi Arabia.
To do so he had to take 1,458 flights and 1,117 buses and trains. Having set foot in 197 countries, how does he know that he actually visited the last country in the world? "The issue is very political," he told CNBC. The UN has recognized 193 sovereign states. Binsky himself adds four countries to this list: Kosovo, Palestine, Taiwan and the Vatican.
And after that, he estimates that he is the 250th person to visit all the countries. As he reveals, this very closed club of people also has a name: "The 'every country' club". It is a community of friends and competitors. How much time does he spend in each country he visits? According to him, he stays for an average of one week. In about 10 countries, he has lived for more than three months, while in Vietnam, the Philippines, Thailand, South Korea and the Czech Republic he has stayed for at least six months.
But there are other countries where you can do whatever you want in 24 hours. According to Binsky, Luxembourg, Monaco and Liechtenstein and others in South Africa are some of them.
No shots but with νο coronavirus
It may seem strange, but Binsky says he is not planning his travels. Most of the time, when he arrives in a country, he does not even know where he will sleep at night. As he says, he relies on his followers on social media and on friends he has all over the world, to pick him up from the airport and show him their country.
The most difficult part of his travels, however, is securing the necessary visa for places like South Sudan.
As for how the pandemic affected his travels? In the last 18 months, he has done about 80 coronavirus tests, but has been able to visit 20 countries. In June 2020 he went to the only country that was open: Mexico.
But he did not avoid the virus. He got stuck in Iraq and realized it in Afghanistan, where he lost his taste and smell. So he had to stay locked in his hotel room for 7 nights.
How to pay for travel
Binsky works in most countries to finance his travels. He started teaching English in Korea, where he made $ 2,000 a month and had free housing. "I was 22 years old, so it was amazing," he says.
Afterwards, he was one of the first to join Snapchat in 2015 and thus secured sponsors for his travels. For example, they paid him $ 5,000 to go to the Rio Olympics and do stories on Snapchat. "For a whole year I lived on Snapchat money," he recalls.
At the same time, he uses his travel blog to collaborate with hostels and airlines and secure discounts, while making money from his videos on YouTube and Facebook. From YouTube, he now earns $ 20,000-40,000 a month.
Today, he charges $ 15,000-30,000 for a promotional video, and has his own products, which he sells. It also offers courses with travel tips, which cost $ 150 per person.
He may look like he makes a lot of money, but now he has a team of 23 people around him, so he has to pay their salaries.