A bright exception to the investment "dysthymia" observed recently in the startup and technology sector is artificial intelligence (AI)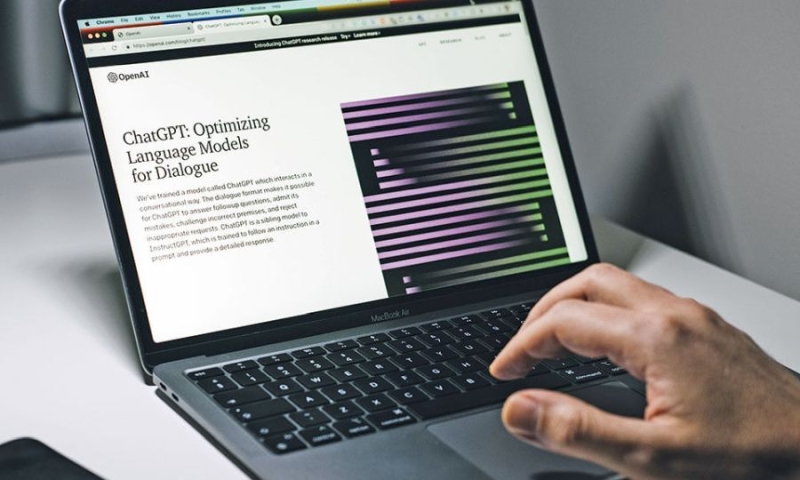 The great dynamics displayed by the artificial intelligence industry is also reflected in Microsoft's large investment in ChatGPT, amounting to 10 billion dollars.
Miss Conti
A glaring exception to the recent investment gloom in startups and tech companies is artificial intelligence (AI), with some of the largest funding amounts in the first quarter of 2023 clustered around this sector. About 19% of investments in high-tech companies worldwide went into the artificial intelligence industry, Crunchbase reports, with Microsoft's $10 billion in ChatGPT dominating the list. Many believe that it is perhaps the only industry that is attracting attention, and they are probably not wrong, since we are going through a period where the investment of venture capital funds in startups has shrunk dramatically in the first quarter, almost more than 50% worldwide.
< p>"There is a dynamic trend in the field of artificial intelligence and in particular in what we call generative AI", Antonis Ilias, a partner in the investment fund TECS Capital based in Thessaloniki and which has invested in Greek start-up companies in the sector, tells "K". "In addition to developing a product that solves a problem and is based on an artificial intelligence model, it is also important whether this product finds its place in the market", he states and adds that "the bar for this technology has been raised high".
Greece follows this trend, with artificial intelligence being one of the most popular technologies that Greek companies are "dealing with", according to data from Elevate Greece. And their path sometimes stands out, as was the case with Augmenta, which was acquired for $110 million by CNH Industrial, the world's second largest tractor manufacturer. "One of the reasons we were acquired by CNH Industrial is the use of artificial intelligence in our technology. In other words, the fact that they saw in us a technology provider that can make machines smarter", Dimitris Evagelopoulos, one of the founders of Augmenta, which operates in the field of agricultural technology, explains to "K".
He and Giorgos Varvarelis have developed a system with multispectral cameras that is installed on the roof of agricultural vehicles and with the help of artificial intelligence perceives the points where the crop needs fertilizer or some other chemical (herbicides, fungicides, etc. .).
The system then decides to apply fertilizer to the area of ​​the field where it is needed, then sends the crop health data to Augmenta's platform, where it is visualized and presented to farmers in the form of maps and statistics.
"If you think about it, in our industry our grandparents practiced a 'first' type of precision agriculture. This is because they did all the work by hand, they could identify what the needs of the field were, the problems, etc. Later, when machinery came, the industry was industrialized, productivity increased, but the real touch with the needs of the field was lost. So accuracy was lost. Today, however, we have reached a point where machines cannot be drastically improved, but on the other hand, it is important to understand exactly what is happening in the field. This is where artificial intelligence fits in," he explains.
In addition to the mature startups, in Greece there are also those that want to leave their mark on the world map, initially testing their product as a pilot. Moverse, which "raised" 300,000 euros from TECS Capital at the beginning of the year, is one of them. "We, through the software we have developed, aim at human movement and its digitization. It's about the so-called motion capture, which is used in various industries, from cinema to video games", Argyris Hatzitofis, one of its founders who has a PhD in motion capture and in Artificial Intelligence. "In addition to capturing, with artificial intelligence, human movement, Moverse's software aims to create new human movements without the user having to record them," it says. Moverse's solution saves resources, since in the past recording human movement required very expensive equipment. Also, with its software, the creation – from scratch – of human movements could be carried out even from… the sofa at home. He, along with the rest of the company's founders, recently traveled to the Mobile World Congress in Barcelona to present its product. "This technology catches the eye of giants. Several people have reached out to us showing interest in discussing our technology. Such is the case of Samsung, as well as other large technology companies", says Mr. Hatzitofis to "K", who is currently at the Beyond 2023 technology exhibition in Thessaloniki. After all, the trigger to set up the company in early 2023 was not given by the displacement of ChatGPT, an artificial intelligence tool that can provide answers to a multitude of issues in a few seconds. "We knew how revolutionary technology generative AI is before ChatGPT became known to everyone. We identified a gap in human movement recording technology and we thought it would be good to modernize this technology through artificial intelligence".
However, Europe is quite behind in the development of the sector, as Dimitris Kottas emphasizes, founder of Lambda Automata, a Greek company that has developed, with the help of artificial intelligence, robots to guard critical infrastructure, coastlines and borders. "We are behind the development of artificial intelligence in Europe, while the legal framework being promoted risks becoming hostile to the industry. Besides, we must not forget that the top applications of artificial intelligence are not developed by European, but by Chinese and American companies".