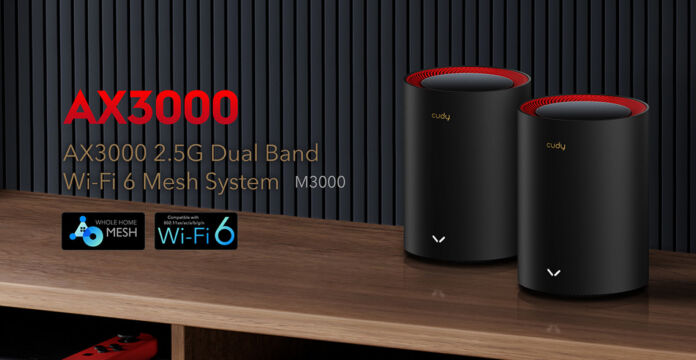 ASBIS KYPROS LTD a leading distributor of IT products, solutions and services, has agreed with Cudy to distribute mounting systems for Networking solutions and other electronics.
The product portfolio covers Wi-Fi Mesh Routers, OpenWRT Routers, Repeaters, 4/5G CPE Routers, PoE, Switches and Smart Home IoT Devices .Cudy's vision is to bring the best value-for-money products with good quality and easy-to-use functions to consumers worldwide and offer the New Retail function Business to partners.
Cudy's team is well versed in product design, hardware and software development, supply channel management, manufacturing, marketing and branding, and has more than 15 years of experience in the networking industry. its latest line of networking products, which includes new 4G routers with voice and eSIM functions, new AC1200 router, new Wi-Fi 6 access point with 2.5G port, Wi-Fi mesh systems, repeaters, PoE switches and network accessories and adapters.
"This is great news for us and we are excited about this new addition to the ASBIS portfolio with a brand that offers best-in-class performance solutions. We trust this distribution in the capable hands of our own team in Cyprus and Malta" – commented Lefkios Theodosiou, General Manager of ASBIS Kypros.
About ASBIS:
ASBIS is a leading technology company specializing in the distribution of technology products and systems, which it distributes in over 25 countries around the world, and is based in Limassol. ASBIS represents and distributes products from leading suppliers such as Apple, AMD, Dell, Intel, Microsoft, Tp-Link, Logitech, Samsung, Seagate, Ubiquiti, Sonicsall but also its own brands Prestigio, Canyon, AENO and Perenio. For more information about ASBIS you can find on the website www.asbis.com.cy or call +357 25-257350, or via e-mail at info< strong>@asbis.com.cy
About Cudy:
Established in 2018 and headquartered in Shenzhen, Cudy is a highly competitive technology-driven company manufacturing wireless communication and networking products. . The product portfolio covers Wi-Fi Mesh Routers, OpenWRT Routers, Repeaters, 4/5G CPE Routers, PoE, Switches and Smart Home IoT Devices