The 50 largest transactions in September had a total value of €46.2 million, a field in Zakaki the most expensive sale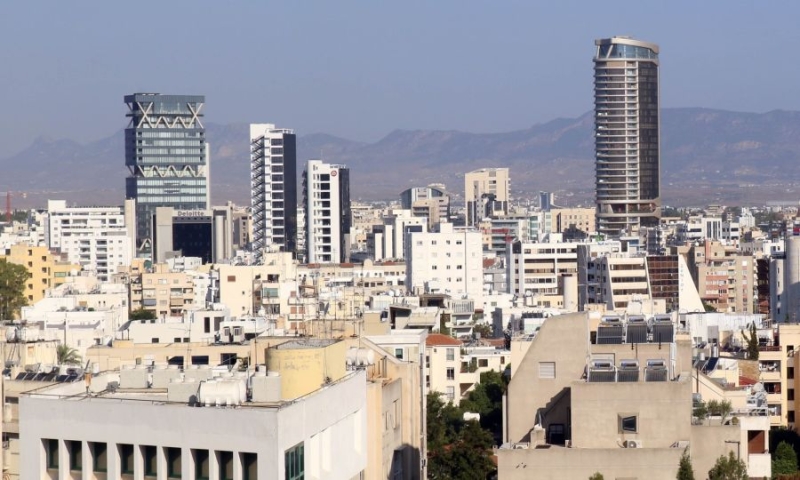 Low-value real estate relies heavily on market mobility.
With a total value of 46.2 million euros, they were the largest transactions in the real estate sector throughout Cyprus in September. According to the processing of Land Registry data by Ask Wire, a company that combines real estate expertise with the use of technology, the 10 most expensive sales totaled €21.9 million and the most expensive sale involved a field of €5 .6 million in Zakaki in Limassol. The provinces of Nicosia and Paphos count three transactions each in the top ten of sales, which is completed by Limassol and Larnaca with two transactions each. The value of sales transactions in the Limassol district is €7.5 million, in Nicosia €6.7 million, in Paphos €4 million and in Larnaca €3.6 million.
< p>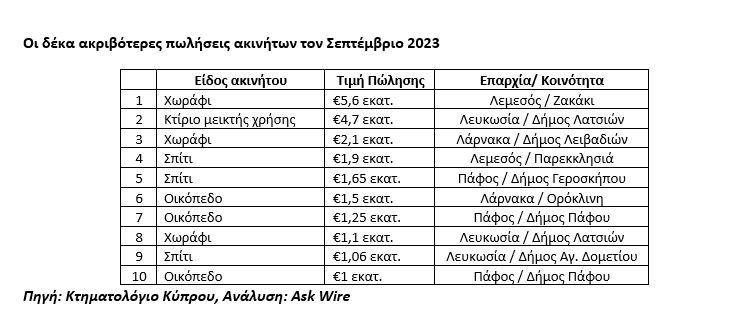 The total value of the 50 properties exceeded €46 million. 55% of the value of these sales corresponds to the 20 properties in the districts of Limassol and Nicosia. Specifically, the ten most expensive properties in Limassol were sold for €13.6 and correspond to 29.4% and the ten properties in Nicosia with €12 million to 26%. The ten most expensive properties sold in September in the province of Paphos are of lesser value (€8.8 million), followed closely by the province of Larnaca (€8.6 million), and from afar Famagusta ( €3.2 million).

Pavlos Loizou, CEO of Ask Wire, commenting on the above data stated that, "from the analysis it is clear that the mobility of the market is based to a significant extent on properties of low value. It is indicative that only 10 of the 50 largest sales in Cyprus were made at prices above €1 million, while another nine were below €500,000".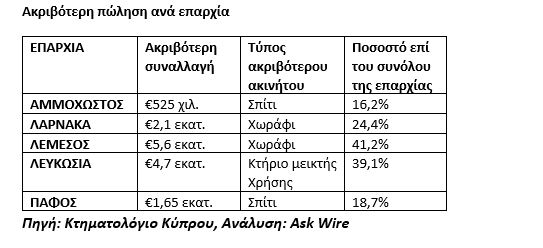 < iframe width='300px' height='500px' src='https://www.adstorebluebird.cy/api/banner/ServeBanner?zoneId=2734' frameborder='0' scrolling='no'>