How worried should light soda drinkers be?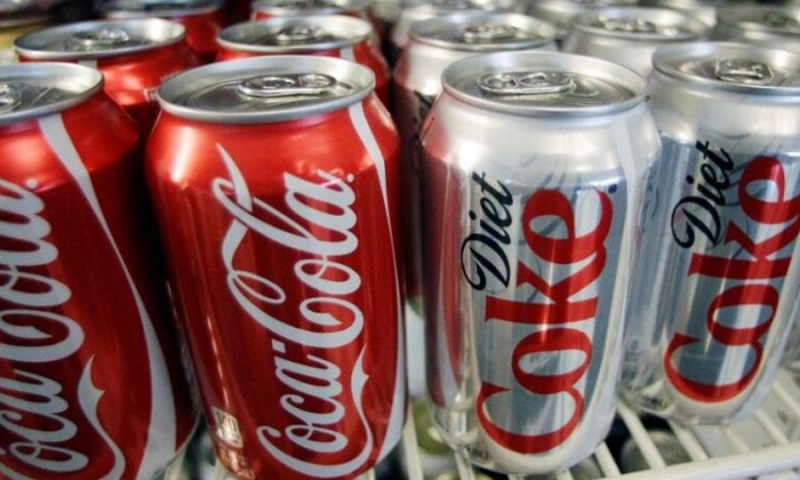 The International Agency for Research on Cancer (IARC), which is an arm of the World Health Organization, officially classified aspartame as "probably carcinogenic". It is an artificial sweetener used in 5,000 products, including cough drops, toothpaste and even Coca Cola Light.
To what extent should people who are used to drinking light soda be worried? As the Economist explains, the organization placed aspartame in the third of four levels of danger. The first tier, which is the most serious, includes things that are definitely considered carcinogenic, such as smoke and sunlight. In the second category are those that are a "possible" risk of cancer. For Tier 3 products, which are possibly carcinogenic, the evidence that they are likely to cause cancer in humans is "limited". Thus, aspartame is placed in the same category as ferns, certain pickled vegetables, and aloe vera. There is stronger evidence for the dangers of very hot drinks and working in a hair salon.
And although the IARC listed aspartame as a possible hazard, that doesn't mean it's dangerous in the amounts that people typically consume in the world. everyday life.
Based on IARC guidelines, it is safe to consume 40 mg of aspartame for every kilogram of body weight. This means that a person who weighs 60 kilograms would have to drink more than 12 cans of Coca Cola Light each day for aspartame intake to potentially pose a risk.
However, as the Economist notes, the studies of aspartame on which IARC based its conclusions have limitations.
Three human cancer studies reviewed by IARC used artificially sweetened soft drinks to measure the effects of aspartame. These studies showed a positive association between drinks and the risk of liver cancer, but they could not rule out the possibility that this was due to chance, bias or confounding.
Three other published studies also found an increased incidence of tumors in rodents, but the IARC questioned the reliability of their design, interpretation and conclusions.
Otherwise, the panel found no evidence that aspartame can damage DNA or chromosomes in a way that could cause cell mutation, which in turn could cause cancer.
However, in recent years, some companies have replaced aspartame with other artificial sweeteners. PepsiCo removed it from its diet sodas in America in 2015, but brought it back and then removed it again in 2020.
In any case, it's not that easy for food companies to stop using it. aspartame. They need to consider the price, how easy the alternatives are to use, and most importantly, the taste. When Coca Cola changed its original recipe in 1985, it received over 40,000 calls and letters of protest. A psychiatrist hired to listen to the company's hotline told executives that some people sounded like they were discussing the death of a family member. Thus, many brands may decide to keep aspartame in their recipe.
< iframe width='300px' height='500px' src='https://www.adstorebluebird.cy/api/banner/ServeBanner?zoneId=2734' frameborder='0' scrolling='no'>