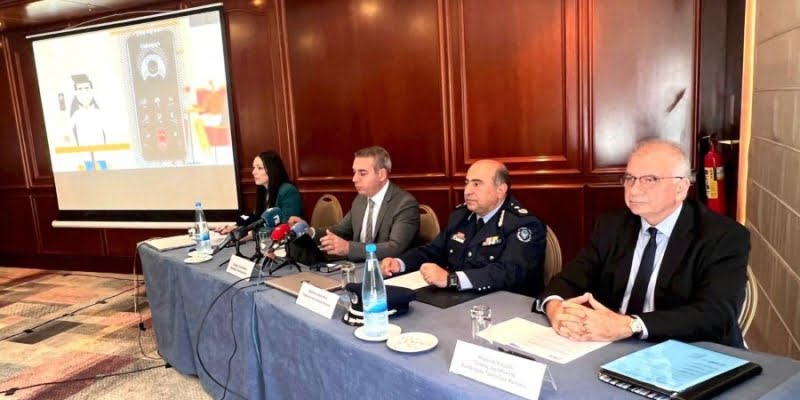 A joint press conference was held today by the Communications Commissioner, Mr. Giorgos Michaelidis, the Deputy Chief of the Cyprus Police, Mr. Dimitris Dimitriou, and the General Manager of the Cyprus Banks Association, Mr. Michalis Kammas, on the ASPIS II information campaign, which starts tomorrow.
The campaign named ASPIS II (INFORMATION SECURITY and INFORMATION SECURITY) aims to inform citizens about the common practices applied by vigilantes in order to gain access to their personal data and bank accounts or to involve them in false procedures with the aim of extracting sums of money.
The information will be addressed to all citizens and especially to those groups that are more frequent and easier targets.
The campaign will consist of from four television films and four radio ones.
«All together, we can protect our transactions, our private communication, the our personal data and our property. "Criminals are looking for victims, don't be the next one," says a statement.