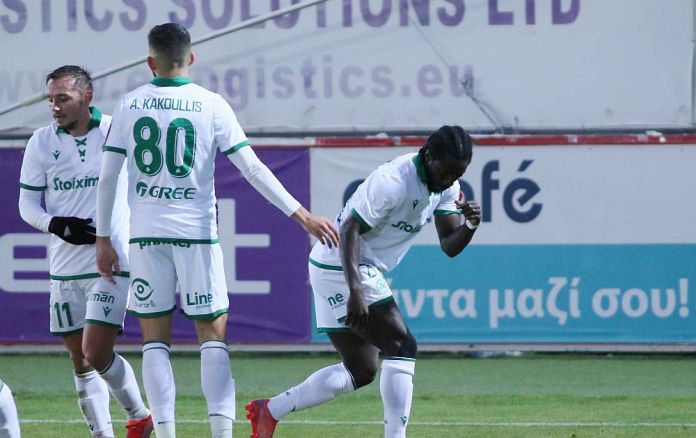 Ernest Assade found the net in his first participation as a key player after nine months!
The Ghanaian ace of Omonia, who reappeared in the derby with Apollon after 11/4/21, was in the starting lineup for the match against Xylotympou for the first time after his injury and opened the scoring in the 14th minute.
After an excellent vertical pass by Boeak, Assade made it right, making it 1-0 for the clover.