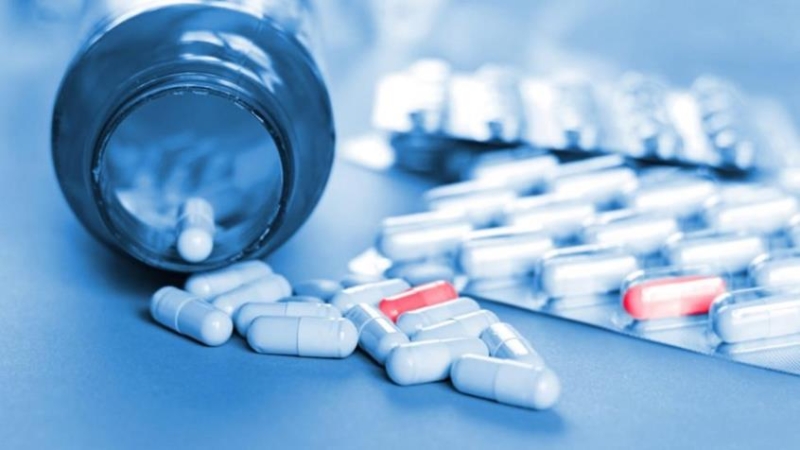 Sufficient quantities of a well-known children's antibiotic, which has recently been in short supply, will be available in Cyprus in the coming days, said on Wednesday the Minister of Health, Michalis Hatzipantela, who indicated that it is for a drug that can also be produced in Cyprus and its production starts in the next few days.
Asked, after today's visit to the George and Thelmas Paraskevaidis Foundation, where tests will be carried out on children by a group of orthopedic doctors from the Shriners Hospitals of the USA, to answer about the lack of this specific medicine, the Minister of Health said that he had received assurances that there would be several amounts in the following days of the particular drug.
According to Mr. Hatzipantela, it is an imported antibiotic drug, which, however, is also produced in Cyprus, noting that "we will have production in the next few days".
"There was a shortage of a specific drug. I have assurances that we will have this medicine in sufficient quantities in the next few days. It is a drug that we can also produce in our country and we will have production in the next few days", he said specifically.
Besides, as a competent source from the Ministry of Health reported to KYPE, the Cypriot industries are going to increase the production of the specific drug to the maximum in the coming days, in order to cover any gaps that may exist.
"Essentially we have shortage, since the specific drug can also be produced in Cyprus and in the coming days its production will be increased by the Cypriot pharmaceutical industry", said the same source.
Meanwhile, the issue of the lack of the specific children's antibiotic , may be raised in the afternoon meeting, which will take place at the Ministry of Health and which will be chaired by Health Insurance Organization and the Pan-Cyprus Pharmaceutical Association, with the Minister of Health having the coordinating role in the financial disputes that have arisen between OAU and Pharmacists.
As Mr. Hatzipantela said, today's meeting concerns financial disputes that have the pharmacies with the OAU, to note that "the Ministry of Health assumed a coordinating role, in the hope of finding a solution and not having any strikes, which we may have, if a solution is not found".