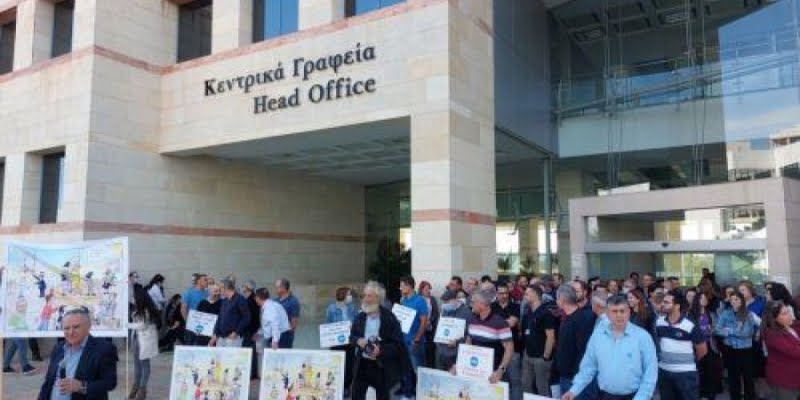 ASTEPAIK (Independent Trade Union of Technical and Labor Personnel of the Cyprus Electricity Authority) will not participate in strike measures according to the announcement of the trade union, for the strike measures announced by the other four trade unions active in the EAC .
As stated, as a guild, ASTEPAIK supports every effort to claim the rights for the well-being and safety of the whole or group of citizens and especially the staff of the EAC, by any individual or even organized group regardless of where they come from.
« However, we warn that participation in strike measures and matches whose goals are not clear from the beginning and officially recorded by the organizers, involves the risk of manipulation of the participants to claim demands that do not concern them or that they may not agree with. the announcement.
It is added that therefore ASTEPAIK will not participate in strike measures, which have not received detailed and official reasons and objectives, which were announced by the other four trade unions active in EAC.
It is noted that, the remaining four guilds active in the EAC, making a distinction deliberately and on purpose, chose not to include a portion of colleagues, who work in the organization, during the consultation and decision-making on the aims and organization of the measures.
"In advance, as ASTEPAIK, we had invited by letter the 4 trade unions active in the organization for joint consultation and support in a joint struggle if necessary, which they consciously and purposefully chose to ignore," the statement adds.
< p> It is reported that ASTEPAIK has taken the necessary actions to organize and take measures for issues and requests which are for the benefit of the employees f an organization and by' extension of the whole of civil society, and is moving towards their implementation.
Source: KYPE