Based on the "Greek model", any decisions made by the CEO of the Bank, Aristides Vourakis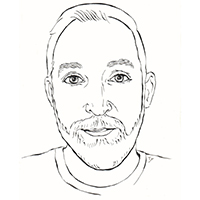 By Panagiotis Rougalas
Astrobank is preparing a plan to reward consistent borrowers, based on decisions that will lighten borrowers who have mortgage loans, serviced and worth up to 350 thousand euros.
Specifically, in the context of announcing the bank's financial results for 2022, the Bank's CEO, Aristides Vourakis, pointed out that the bank is preparing, as he described, "a reward plan for consistent borrowers".
Asked about the bank's action to "lighten" the burden borne by the borrowers due to the continuous interest rate increases, he emphasized that the bank is in the final stage of consultations and in about 15 days it will be able to proceed with announcements. "Any assistance will be done according to the Greek model, on the basis of freezing the interest rate at one level", he commented on this.
Mr. Vourakis explained that, "if the borrower pays the bank the installment, there will be a plan that will work remuneratively", adding that the measure in question will only apply to first home loans, current and worth up to 350 thousand euros.
"At the moment there is no deterioration portfolio due to the increase in interest rates, but we always operate proactively", he concluded.
Profits of 12.2 million euros
Astrobank presented profits of 12.2 million euros. euro for 2022 compared to 3.3 million euro of profits in 2021, with its own funds reaching 203.7 million euro. Astrobank's capital adequacy ratio reached 18%, while net income represents a return on average equity of 6.2% against 1.7% in 2021.
The bank's NPL fell to 19.5 % in 2022 against 25.6% in 2021 and corresponds to approximately 200 million euros.