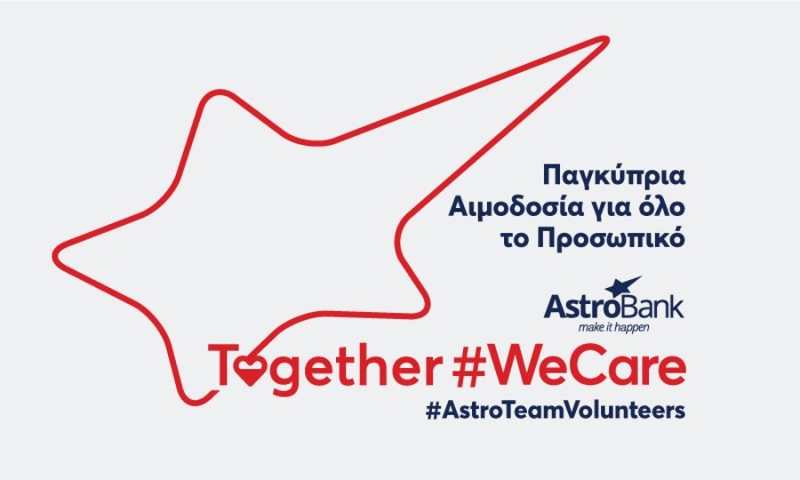 On Wednesday, June 14, under the slogan "WeCare", a nationwide voluntary blood donation by AstroBank took place in cooperation with the Blood Centers, honoring the World Volunteer Blood Donor Day.
The staff Bank participated in the blood donation held in Nicosia at the Administration building, as well as at the local Blood Centers in Limassol, Larnaca, Paphos and Eleftheri Famagusta.
This annual action, which is part of the Corporate Social Responsibility program of AstroBank, has been embraced by the management and staff, who have responded for another year, giving life to our fellow human beings.
Mrs. Tonia Hatzikosti, head of AstroBank's Human Resources Department, in her statements thanked the staff for their response and contribution to the bank's voluntary actions. Mrs. Hatzikosti stated that, "We will continue to give the most precious gift, that of life. For all our fellow human beings who are waiting for it, so that they can plan and dream of a better tomorrow". He praised, at the same time, the action of the Blood Center, thanks to which Cyprus has been ranked first in the percentage of blood donors among European countries.
< iframe width='300px' height='500px' src='https://www.adstorebluebird.cy/api/banner/ServeBanner?zoneId=2734' frameborder='0' scrolling='no'>