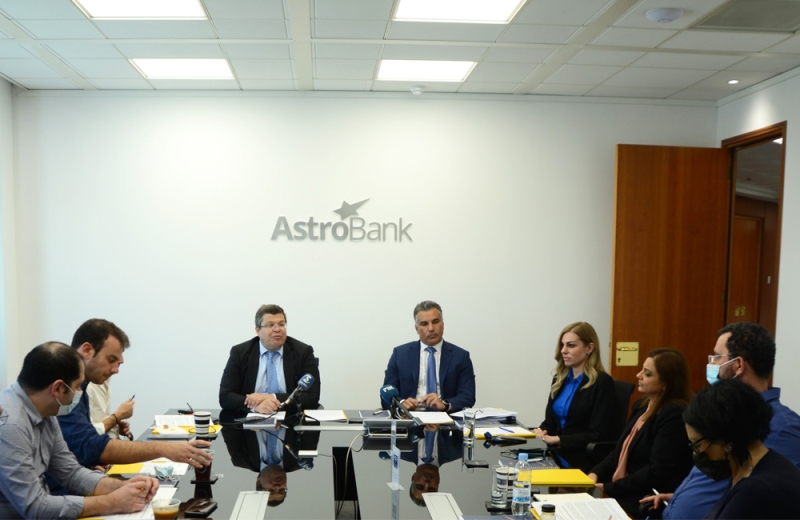 AstroBank recorded a net profit of € 3.3 million and earnings before provisions € 18 million, for 2021, a fact that results from the new more rational organizational structure of the Bank and the focused business efforts. The announcement of the results was made at a press conference on Wednesday, May 25, 2022, during which it was also announced the reduction of Non-Performing Sponsorships (NPLs) to 25.6% at the end of 2021, from 30.3% last year.
< p>The Bank's Capital Adequacy Ratio stood at 16.58%, compared to 15.02% in 2020. The improvement reflects the internal capitalization through profitability and the redistribution of capital commitments in assets. The common stock index (CET1) stood at 15.31% at the end of 2021. The liquidity coverage ratio (LCR) remained high at 260%, while the loan-to-deposit ratio remained stable at 52%. At the same time, AstroBank continued to strengthen its presence with new loans amounting to € 240 million almost exclusively in the Cypriot market. One third of them concerned the retail banking sector and mainly the government loan subsidy plan while the rest were loans to small and medium enterprises.
In his statements at the conference, the CEO of AstroBank, Mr. Aristidis Vourakis, stressed, among other things, that "despite the challenges of the pandemic, AstroBank continued its upward trend in 2021, further strengthening its position in the Cypriot market with new loans worth € 240 million The Bank also managed to reduce NPLs from 30.1% at the end of 2020 to 25.6% in 2021, and 24% in the first quarter of 2022. The Bank has sold real estate worth € 29 million in 2021, while they have have been sold or have been agreed to sell properties worth about € 30 million until today for 2022 ". "The war in Ukraine," he noted, "certainly created new challenges, although AstroBank does not have a direct credit report to either country and does not expect any immediate impact." Looking ahead, AstroBank will focus on developing a quality retail banking customer base, a medium-sized business loan portfolio, continuously reducing costs through operational improvements, accelerating restructuring to reduce NPLs and selling real estate. AstroBank is a lending credit institution founded in 2008 and supervised by the Central Bank of Cyprus. It employs about 420 people and has 15 stores nationwide with total assets of about € 3 billion. and equity € 190 million as at 31 December 2021.