Big companies that stayed in Russia after the start of the war in Ukraine, despite Western sanctions, recorded revenues of hundreds of billions of dollars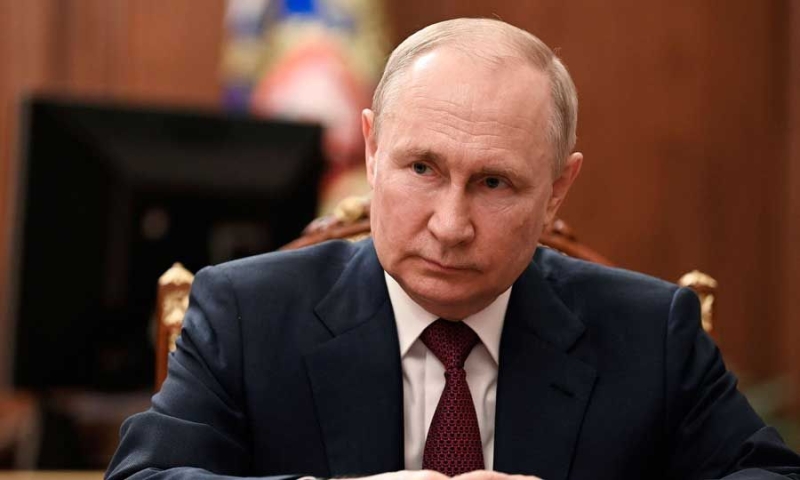 Photo. Alexander Kazakov, Sputnik, Kremlin Pool Photo via AP
Big companies that stayed in Russia after the start of the war in Ukraine in defiance of Western sanctions have raked in hundreds of billions of dollars in revenue, according to a newly released report. After Moscow's full-scale invasion in February 2022, dozens of international giants pulled out of Russia to protect their reputations or shield their operations, but those that remained paid billions of dollars to the Kremlin in taxes on their revenues.
The Business of Staying, a report by civil society umbrella group B4Ukraine and the Kyiv School of Economics, found that global companies generated $214 billion in revenue in 2022 through their Russian operations alone, paying taxes of 3 .5 billion for their profits. But these figures are "only the tip of the iceberg and likely a significant underestimate of the total bill," according to the report. And that's because taxes paid on employees' wages or in the form of VAT are not included in the figures.
The companies in question have amassed in the midst of war, despite efforts by the European Union to limit the Kremlin's revenues by "passing" 11 sanctions packages since the beginning of the war. While most of the revenue went to US companies, EU-based companies they were still earning about $75.2 billion in 2022, paying the Russian government nearly $600 million in taxes, according to the report. All this money, the report argues, is funding Russia's war machine. "This new data reveals that the business of staying in Russia has been extremely profitable for several companies that have chosen to stay. Even more troubling is the fact that these companies have paid billions of dollars to the Kremlin while Putin is waging a horrific and unprovoked war." The report found that tobacco company Philip Morris had the most revenue last year, at $7.9 billion, and paid $206 million in profit taxes to the Russian government. Next is competitor Japan Tobacco International (JTI). Another familiar name is food giant Danone, which recorded revenues of about $3 billion, according to the report's findings. Danone disputed this, citing its annual report showing that net sales from Russia in 2022 totaled 1.39 billion euros. The report also found that Pepsi earned about $4.6 billion.