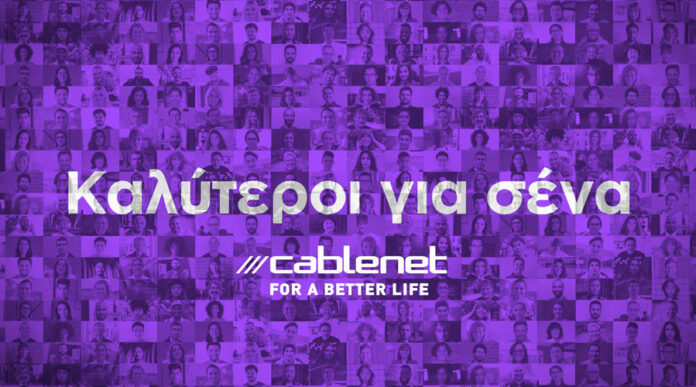 Cablenet, the game changer in the telecommunications sector in Cyprus, creates a new corporate campaign consisting of two different TV spots.
The new campaign, which is already on the air, manages to "fit" in a few seconds Cablenet's "Thank you" to its subscribers and its commitment to the future. Always putting people at the center strongly highlights the relationship that has been created between Cablenet and its subscribers.
This game-changing relationship that has transformed Cablenetto the fastest growing mobile network in Cyprus, with a subscriber base that has now exceeded 100,000, in just 18 months. At the same time, however, the campaign also reflects Cablenet's firm commitment to quality in service, a service that has brought it first in the hearts of its customers, according to the results of a market survey carried out by an independent market research company .
Cablenet, steadfast in its commitment to development and always focusing on people, promises to keep trying, giving us solutions and listening to us every day, with one and only goal: To keep getting better for each one of us individually.
The new campaign is signed by advertising agency 4WiseMonkeys Cyprus, produced by Semio Productions and directed by Paris El-Said.