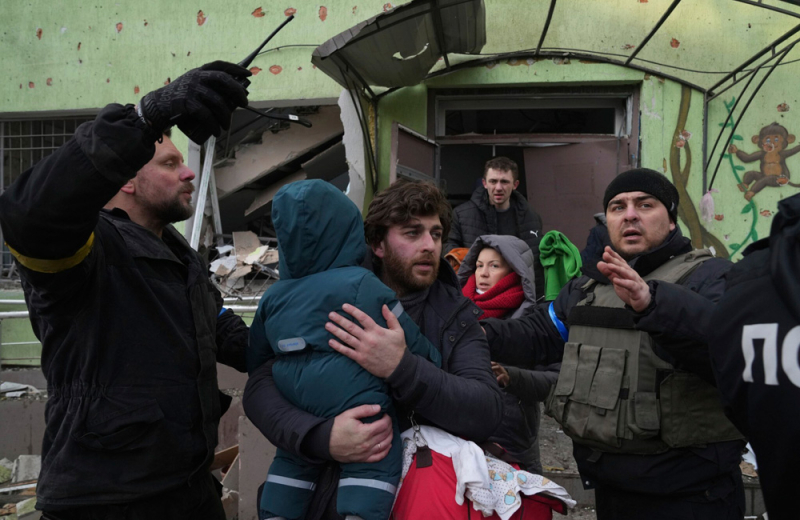 At least 71 children have been killed in Ukraine since the Russian-led invasion began on February 24, Lyudmila Denisova, the Ukrainian parliament's human rights commissioner, said today.
& # 8220; At 11:00 a.m. March 10, 71 children were killed and at least 100 injured & # 8221 ;, he said in a Telegram statement.
Yesterday's bombing of a building housing a pediatric hospital and maternity hospital in Mariupol (southeastern Ukraine) killed three people, including a little girl, according to the city's port city, which is surrounded by the Russian army and pro-Russian forces of the Ukrainian Donbass separatists.
According to the same source, 17 adults were injured the previous day.
three very young children were killed when seven houses were destroyed by airstrikes, said Denisova, who cited a number of recent examples of blows inflicted on minors.
Last night, Two women and two children were killed when a shell hit their home in Sloboyanske, a village in the eastern province of Izium, he said, adding that a five-year-old girl had survived. Irpin, not far from the capital Kyiv, continued, a ten-year-old girl was seriously injured and is between life and death in hospital.