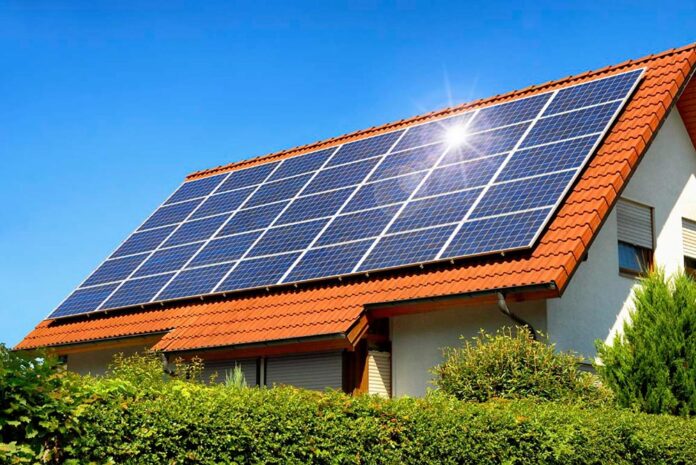 The Minister of Energy, Trade and Industry Mr. Giorgos Papanastasiou presented today, in a press conference he granted to the Ministry, details of the new Grant Scheme of the RES and EXE Fund "Photovoltaics for All", with a budget of €30 million, which will be announced at the beginning of 2024. The press conference was held in the presence of the President of the Board of Directors of the Cyprus Electricity Authority (ECA), Ms. Despina Panagiotou Theodosiou, as well as the General Director of the Authority, Mr. Adonis Jasemidis .
As Mr. Papanastasiou explained during his presentation, "Photovoltaics for All" is the most important part of the evolution of the existing Grant Scheme for the promotion of photovoltaic systems and for thermal insulation of roofs in houses, the application of which will be extended until its re-announcement in early 2024.
The aim of the Plan is to give the possibility of installing a photovoltaic system to all domestic consumers, creating the new category "Photovoltaics for All" which will allow those owners of existing houses who do not have the initial capital, to install a photovoltaic system of up to 4.16 kW in their home (corresponds to the consumption of an average household – total consumption in the previous year ≈ 6,000 kWh).
Applicants for the "Photovoltaic for All" category will receive pre-approval and will be able to proceed with the installation without initial capital and with savings from the first day of connection, at which point the repayment of the system will begin with bimonthly charges of €150 through the electricity bill. In fact, a specialized computerized system will be created by the RES and EX.E Fund for the registration of collections, which applicants will be able to use to monitor the repayment details of their system.
At the press conference a short greeting was also addressed by the President of the EAC, who, among other things, explained that the Authority, "in close and productive cooperation with the Ministry of Energy, has appointed a Special Team" for the implementation of the "Photovoltaics for All" Plan. "The transition to green energy," added Ms. Theodosiou, "is a challenge of vital importance for Cyprus, but also for every member country of the European Union. It is about a better and more sustainable future for our society and economy. The 'Photovoltaic for All' Plan is a bold and essential step towards this common goal", he concluded.
source: OMEGALIVE