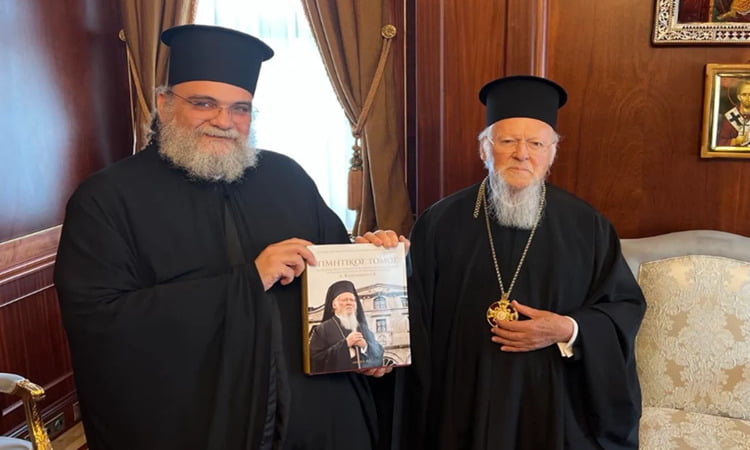 At the Ecumenical Patriarchate in Fanari, Tamasou Isaiah with 100 pilgrims – The reason for the visit and what he said with Ecumenical Patriarch Bartholomew
Download the CYPRUS TIMES APP! HERE for Android and HERE for iOS
In Istanbul, at Fanari, Metropolitan Tamasou Isaias is expected within the next few days .
According to church sources, Ecumenical Patriarch Bartholomew and Tamasou Isaias had a short conversation on Saturday in a pleasant atmosphere, in which the visit of the latter to the Ecumenical Patriarchate was confirmed, during which, as we are informed, a monk, who was recently ordained and took the name Bartholomeus from the Metropolitan of Tamasos, will be ordained by the Patriarch Diakos on the feast of the throne of Apostle Andreas.
It is of particular importance that the Metropolitan of Tamasos will take along from Cyprus to Constantinople and 100 pilgrims.
According to those who know the church affairs, the devotion of Saint Thomas to the Fanari is considered very important by the Ecumenical Patriarch, something that His Holiness mentioned with satisfaction and became undisputed it was extinguished and announced during the visit of Metropolitan Isaiah to the city at the end of July.