Here where the Cypriot brides of the forests, waters and seas protected the love of Adonis and Aphrodite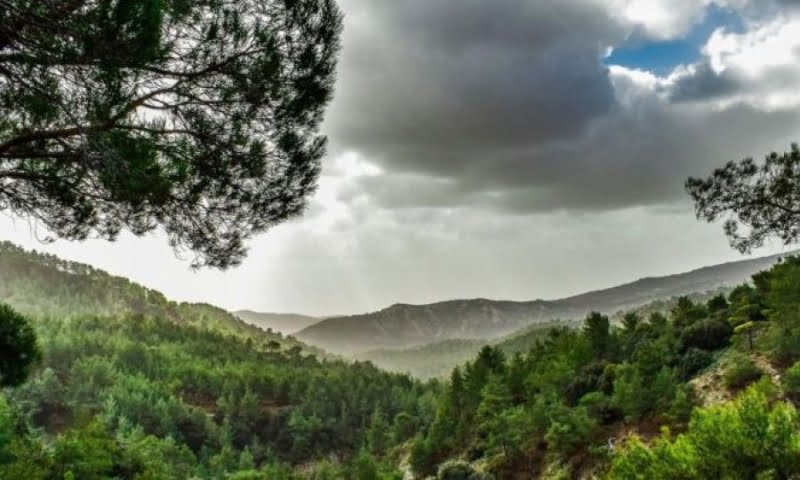 Image by Demetris Vetsikas from Pixabay
Paris Dimitriadis
At 1951 meters from the top of the sea is the peak of Olympus of Troodos, the mountain that in ancient times was dedicated to the beautiful Adonis from where it is assumed that its current name came from. Hades, as Adonis was called in local dialect, was translated over the centuries into Mount Ados and gradually became Troodos.
The highest mountain peak in Cyprus has the same name as the highest mountain in Greece, famous in mythology as the home of the ancient gods. It is even believed that the Olympus of Cyprus was a hidden meeting place of Adonis and Aphrodite, who, accompanied by the Cypriot brides of the forests, waters and seas, enjoyed their love on the green mountain tops.
Hence, of course, the corresponding names of today's nature trails enjoyed by walkers. According to Christian tradition, Saint Helen herself visited Mount Olympus with the intention of establishing a monastery. However, due to the difficult weather living conditions, the monastery was finally built a little further south in the beautiful wine village of Omodos. Known nowadays also as Snowshoe, Olympus is a popular destination throughout the year, both in winter with its ski slopes, whenever and if and as long as it snows, and in summer for coolness and an excursion in the beautiful forest with the century-old pines.
Mount Olympus is located on hard and igneous rocks of the Troodos mountain range that have survived erosion and stand impressively and imposingly. Due to both its central location and its height, the top of Olympus can be seen from all sides of the island and if you are lucky enough to be up there on a clear day you will be able to see the panoramic view towards Nicosia, Paphos at the same time , Limassol and Larnaca.
In addition to the snowfall, which is not constant, the peak of Olympus proportionally receives the highest rates of precipitation from all areas of the island and from it originates a series of many streams that supply water to the Diarizos and Karkotis rivers. The average number of days it snows is about 48 days a year.
      See this the Instagram post.