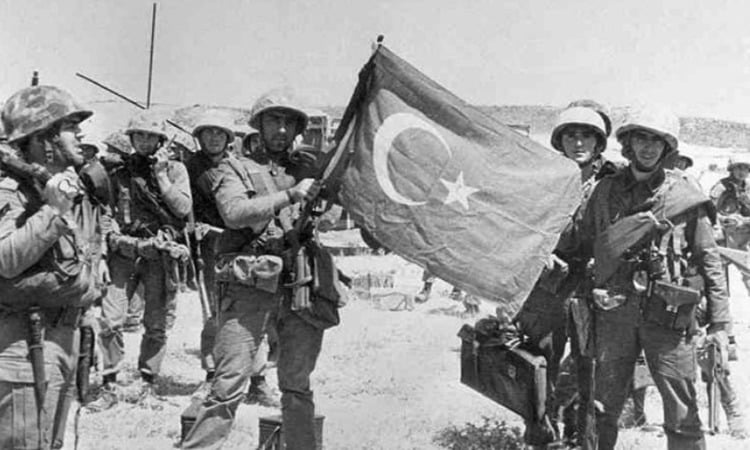 "At the end of the Cypriot film we are the only ones who died" – About Turkish propaganda through TMT, a columnist writes based on a related book
Download the CYPRUS TIMES APP! HERE for Android and HERE for iOS
Entitled "At the end of the Cypriot film we are the only ones who died" the columnist Serhat Incirli refers in today's article to Jenny Duzen to events of period 1955-1974, as they were recorded in a book of narratives by the commanders of TMT Ilter Kirmizi.
According to the GTP, Incirli states that the book was written, prepared and edited by Güven Uludag, Koral Özkoraltai and Osman Yiğiz Kirmizi titled "A Secret Man: Ilter Kirmizi & #8211; The TMT documents are published for the first time, the hidden history of the period 1955 – 1974".
Commenting on the book, which he is reading, the Turkish columnist mentions that the TMT activists were not worried that there should not be a single Cypriot left in this "country". Instead, he adds, their oath was to protect the existence of the community. "They couldn't protect her. It is interesting that some armed units organized in Nicosia did not even want a Turkish commander in charge. Then a person of 'Cypriot origin' was appointed and they were happy. At the moment, the president, the prime minister and the cabinet are ruled by a single person, let alone the governors from Turkey, and they are very comfortable and direct".
Incirli continues by speaking to many irregularities, corruption or impersonation that existed during the TMT period and still continue. "For example, during the period when there were restrictions, prohibitions and it was impossible to buy anything from abroad, some privileged people could buy whatever they wanted from the Greek Cypriot side, giving some offers, even if limited, to acquaintances, friends, armed men".