Where is the Government heading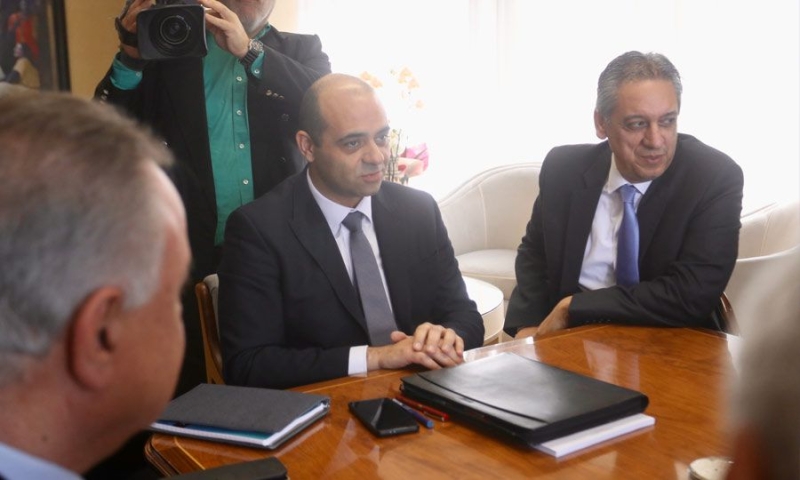 Tomorrow, Friday (28/04), the Minister of Labour, Yiannis Panagiotou, will present his mediation proposal for the ATA to all the parties involved (trade unions and employers' organizations), in a meeting that will take place at 11:00 in the morning. It is recalled that the Minister of Labor made it clear that ATA will not be abolished, 100% will not be paid and the agreement must be renewed. In the meantime, the Minister and the involved bodies had agreed around the end of March to avoid statements on this issue, so as to protect the discussion between them.
In his statements last Thursday (20/04), Mr. Panagiotou stated that the goal is "to reach an agreement which is necessary in order to ensure labor peace". He added that the Government emphasized the social dialogue in order to reach a compromise proposal that would be accepted. "We have worked out various scenarios. We are in close contact with the Minister of Finance. We have already contacted the Legal Service so that the proposal we will submit can be legal," he said, among other things, and noted that in order for a compromise proposal to be acceptable, both sides must accept it, stressing, however, that the social partners operate with seriousness and maturity expressing his optimism for a positive outcome.
For his part, speaking to "SPORT FM 95.0" and the show "DISTRIBUTING NEWS", the General Director of OEB, Michalis Antoniou, stated that tomorrow "something along the lines of the footprint is expected which was engraved by Yiannis Panagiotou". The imprint he leaves on his actions and actions, he added, is "of a man who has a perception of the big picture, who analyzes challenges and data in a balanced way and does not waver between sirens of populism or extreme approaches and opinions, but tries to see the long-term interest of the place, businesses and employees. So if what he adopts in his approaches is also reflected in his intentions, then the least we have to do is to study it seriously and with responsibility to place ourselves in everything he testifies".