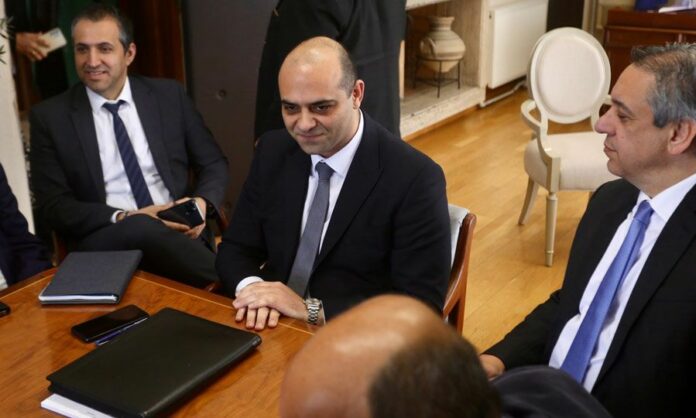 The meeting with the social partners is set for 11.00 in the morning.
A mediation proposal on the issue of ATA is expected Minister of Labor Yiannis Panagiotou delivered today to trade unions and employers' organizations.
The meeting with the social partners is scheduled for 11.00 in the morning.
Mr. Panagiotou emphasized many times that everyone's goal is normality and stability, something that can reached through a mutually acceptable agreement. He noted that VAT is not going to be abolished, but also that VAT is 100% not going to be paid.
Throughout the previous period, the Minister had meetings and contacts with the social partners in order to listen to their opinions and to be able to reach a compromise proposal.
It is recalled that, speaking to "SPORT FM 95.0" and the show "DISTRIBUTING NEWS", the General Director of OEB, Michalis Antoniou, stated that tomorrow "something is expected which will be along the lines of the imprint made by Yiannis Panagiotou".
The imprint he leaves on his actions and actions, he added, is "of a man who has a perception of the big picture, who analyzes challenges and facts in a balanced way and does not waver between sirens of populism or extreme approaches and opinions, but he tries to see the long-term interest of the place, the businesses and the workers. So if what he adopts in his approaches is reflected in his intentions, then the least we have to do is to study it seriously and with responsibility to place ourselves in anything he submits".
source: ECONOMICS