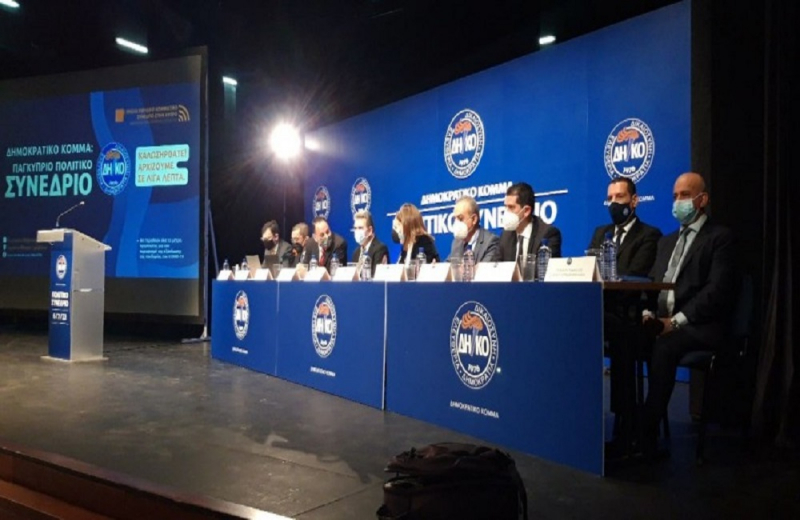 The next steps after the DIKO conference were described speaking on the Control Panel show of POLITIS 107.6 and by Marilena Evangelou , the general secretary of the party, Athos Antoniadis. He said that the dialogue with the parties with the priority of the opposition will start soon and not only with AKEL, but also with EDEK and the Movement of Ecologists.
Mr. Antoniadis referred to the positions of the party members at the congress. About 60 delegates spoke, several of whom referred to the process for the presidential election. The name that is universally accepted by DIKO is that of the party president Nikola Papadopoulos, he said, adding that this is a very clear trend which the party can not ignore, but instead to put it for discussion, as well as others without exclusions.
"We do not accept to exclude Nikolas Papadopoulos from the plan," he said, while when asked if the name of former Health Minister George Pamporidis was heard at yesterday's conference, he said that Mr. Pamporidis' name "is not high in the elections of the Dikoiks".
Regarding the cooperation with DISY, Mr. Antoniadis stated that it is difficult since the party has already made its decisions regarding the candidate it will support, however it did not close the door permanently saying that "we do not exclude anything".