POWERED BY:
05: 56 Monday
March 28, 2022 INSIDER • GOAL • IN-CYPRUS • PROPERTY • CYPRUS-IS • CAREER LIKE • GOING OUT • XRYSES SYNTAGES • ACTIVE • PHILGROUP NEWS & nbsp; SOCIETY & nbsp; INSIDER & nbsp; OPINIONS & nbsp; GOING OUT & nbsp; CULTURE & nbsp; SPORTS & nbsp; AUTO & nbsp; GOOD LIFE & nbsp; USEFUL & nbsp; PRINTED EDITION & nbsp;
ARCHIKIEIDISEISPOLITIKITOPIKAPARASKINIOMEDIAELLADAKOSMOSEPISTIMIPERIVALLONTECHNOLOGIASYNENTEFXEISCHRYSES ETAIREIESKOINONIAEIDISEISKYPROS OF CHTHESANAGNOSTI HAVE LOGOEPISTOLESSYNENTEFXEISDIMOFILI IN INTERNETVIDEOSAFIEROMATAADVERTORIALINSIDEREPICHEIRISEISKYPROSBRAND VOICECAPITALFORBESBLOOMBERG OPINIONPROTAGONISTESKAFTI GRAMMICHRYSES ETAIREIESKARIERAAPOPSEISARTHRA IN "F" INTERVENTION IN "F" MESSAGE YOUR SKITSAO WORLD TWITTERGOING OUTTHINGS TO DOCINEMAMOUSIKIESTIATORIABAR/CAFETV ODIGOSTILEORASIPOLITISMOSKYPROSKOSMOSKRITIKESEKDILOSEISPROSOPAATHLITIKAPODOSFAIROMPASKETPARASKINIAELLADADIETHNIALLA SPORAPOPSEISSKITSOVIDEOSAUTONEAPAROUSIASIAPOSTOLESAGONESKALI ZOIFGEIADIATROFIEF ZINASTRACHRYSES SYNTAGESSYNTAGES SEFVIMA VIMACHRISIMAFARMAKEIAGIATROIAERODROMIALIMANIATILEFONAOPAPKAIROSSYNALLAGMALACHEIAAPPSPROSFORESENTYPI EDITION POLITIKITOPIKAPARASKINIOMEDIAELLADAKOSMOSEPISTIMIPERIVALLONTECHNOLOGIASYNENTEFXEISCHRYSES COMPANIES EIDISEISKYPROS OF CHTHESANAGNOSTI HAVE LOGOEPISTOLESSYNENTEFXEISDIMOFILI THE INTERN ETVIDEOSAFIEROMATAADVERTORIAL EPICHEIRISEISKYPROSBRAND VOICECAPITALFORBESBLOOMBERG OPINIONPROTAGONISTESKAFTI GRAMMICHRYSES ETAIREIESKARIERA ARTICLES IN "F" INTERVENTION IN "F" MESSAGE YOUR SKITSAO WORLD OF TWITTER THINGS TO DOCINEMAMOUSIKIESTIATORIABAR/CAFETV ODIGOSTILEORASI KYPROSKOSMOSKRITIKESEKDILOSEISPROSOPA PODOSFAIROMPASKETPARASKINIAELLADADIETHNIALLA SPORAPOPSEISSKITSOVIDEOS NEAPAROUSIASIAPOSTOLESAGONES YGEIADIATROFIEF ZINASTRACHRYSES SYNTAGESSYNTAGES SEFVIMA STEP FARMAKEIAGIATROIAERODROMIALIMANIATILEFONAOPAPKAIROSSYNALLAGMALACHEIAAPPSPROSFORES ENTERPRISES LTD BRAND VOICE CAPITAL FORBES BLOOMBERG OPINION PROTAGONISTS HOT LINE ΧΡΥΣΕΣ ΕΤΑΙΡΕΙΕΣ ΚΑΡΙΕΡΑ
EXCLUSIVE COOPERATION
TOGETHER WITH
Powered by
Next Previous Athos Pilavakis Interior Architecture and Design: Trends change HOME • INSIDER • ECONOMY • Athos Pilavakis Interior Architecture and Design: The trends …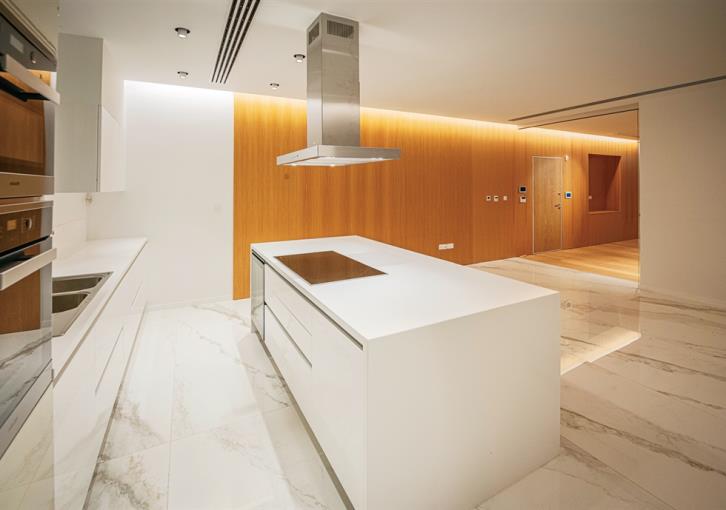 Photos: Antonis Antoniou
Athos Pilavakis entered the field of decoration at a time when everything was taking a different turn. A little bit of the saturation of the showoff season, a little bit of the issues of sustainability due to climate change and then the pandemic, upset a lot of data. With them is the way we live. As an expert he explains:
& gt; Building a new home is now becoming a luxury. That is why more and more people, especially young people, are looking for existing buildings that they want to bring to their measures, shaping them according to their needs and modern data.
& gt; However, they should be careful when seeking the advice of experts from the beginning to avoid adventures, either of a legal nature or techniques with modifications that will be needed. It is also important to think long term. Today's needs will not remain the same. So, in order to avoid unnecessary expenses and inconvenience, it is good to make provision for tomorrow's needs as well.
& gt; The new generations are called to live in fewer squares. This forces the interior designer to become more ingenious by utilizing every corner with compact and smart solutions as well as constructions that fold and can have multiple uses.
The traditional house in Phenicia was transformed into a modern cozy space that hosts the hostel "Selin the Stone House"
& gt; Decorating a house is not an easy task. Everyone trying to build a home should have a clear idea of ​​what they want. What is the style that represents him/her and on this basis to create his/her own space.
& gt; Many often fall into the trap of buying scattered furniture, curtains and decorative items with the result that when placed in the house they do not fit together. It would be good to try to get a complete picture before shopping.
& gt; There are several options on the market that one can use to decorate any space with a low budget. He can even achieve refreshing changes with simple movements. For example, changing the position of furniture can achieve a completely new image and movement in the space.
Recent works
The office of Athos Pilavakis Interior Architecture and Design, at this time -among other projects- deals with the configuration of an industrial space of 4000 sq.m. in offices for the company Asbis, (multinational dealing with electronic items and based in Nicosia). He has also designed the offices of Ellinas Finance in Nicosia, residences in all cities as well as the showroom of the company Blue Point in the Marina of Ayia Napa. The office also houses the Selin the Stone house, which operates in a traditional restored mansion in Phenicia.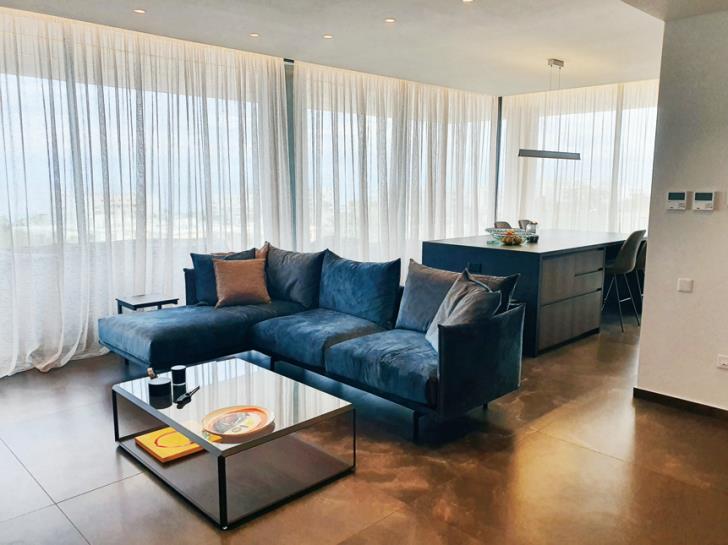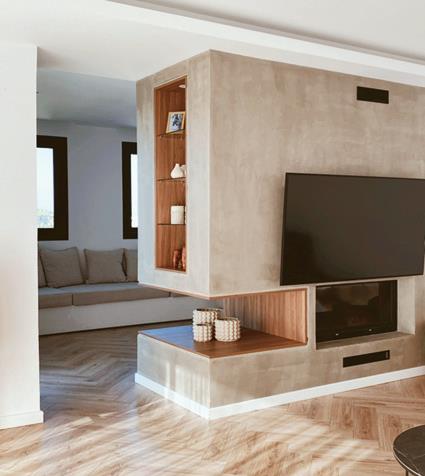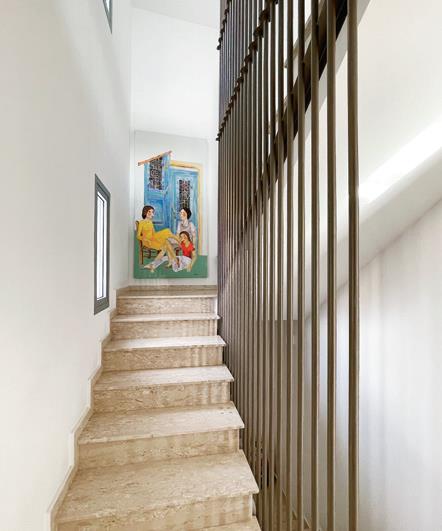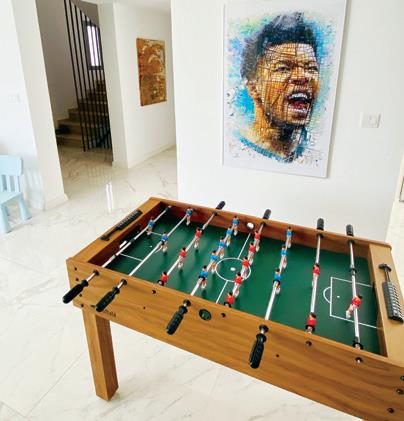 Residential spaces in Paphos, Protaras and Limassol designed by Athos Pilavakis Interior < www.athospilavakis.com