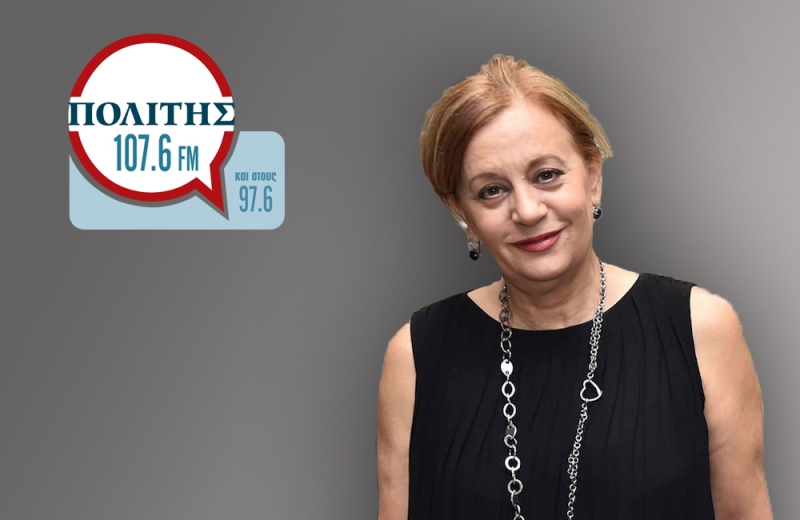 "Suddenly all the competent services that stood up to the circumstances and gave scientific opinions that were a catapult for the local plan being promoted for Akamas, change their views after huge political pressure," he said on the show "Morning Inspection". », To Politis 107.6 & amp; 97.6 , the MP of the Movement of Ecologists – Citizens' Cooperation Alexandra Attalidou, talking about an unacceptable event that will be discussed tomorrow in the House of Representatives.
"It is dangerous," said Ms. Attalidou, "to change scientific opinions on environmental issues, Natura zones, flora and fauna of the place, after political pressure because some want to serve interests." He even blamed the Minister of Interior Nikos Nouris, the Minister of Agriculture, Rural Development and Environment Costas Kadis and the President of the Republic Nikos Anastasiadis for manipulations aimed at promoting interests and not the protection of the environment.
He also revealed that some environmental organizations have already complained to the European Union about the Akama local plan, and spoke of enormous political pressure to issue an environmental opinion.
He then referred to the concerns expressed on May 7 by the head of the Thera Service, Mr. Pantelis Hatzigerou, who was called on June 2 by the director of the Department of Urban Planning to explain some issues, with the result that Mr. Hatziger finally changed his mind. . "These", added Ms. Attalidou, "are not done in favored countries", even pointing out the danger of the dissolution of the Thera Service if they insist on their original position and point of view. "In a benevolent country," she added, "the Attorney General would intervene to protect the public interest." Adding, Ms. Attalidou said that on the one hand is the flora and fauna of Akamas and on the other five to six names that have interests in the area and are not interested in anything.
Ms. Attalidou called on the President of the Republic to consider his backwardness. "What he is doing," he said, "is illegal because he refuses to follow the environmental opinion on the Akama project, ignoring the concerns expressed by environmental organizations and the ad hoc committee." The MP of the Ecologists gave as an example the expansion of urban zones, at a time when the saturation of residential zones in the area is at 17% and the existing tourist zones at 19%.
Listen the intervention of the MP of the Movement of Ecologists-Citizens' Cooperation, Alexandra Attalidou in Politis 107.6 & amp; 97.6: