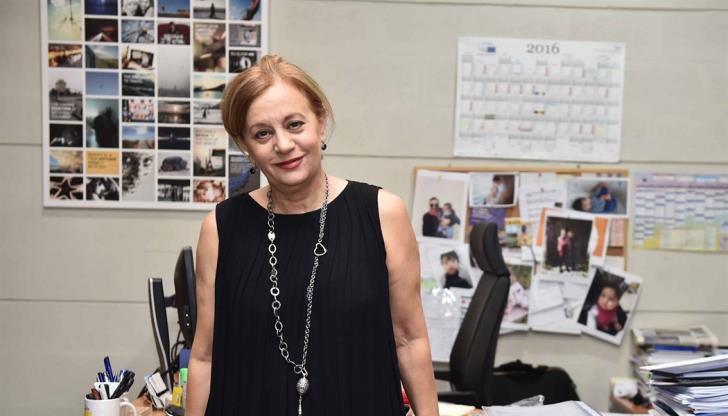 The MP of the Ecologists – Citizens' Alliance gave an answer to the Minister of Interior, who characterizes as "untrue" what Mrs. Attalidou supported, regarding the concealment of data for decisions concerning the naturalization program of investors:
Following yesterday's announcement of the Ministry of Interior, through which Mr. Nouris hints that the content of the parliamentary question that was forwarded to him was made public, leading to a supposedly misleading publication in relation to concealing information about decisions concerning the KEP, with surprise how:
Although the Minister of Interior has served the House of Representatives as a member for almost seven consecutive years, he is not aware that Parliamentary Questions by Members of Parliament are posted and public on the Parliament's website, and are also sent to the media.
Therefore, we inform him the obvious, that we did not ask any question to the public, since all our questions, as well as the relevant answers of the ministries, are public.
Possibly, Mr. Nouris's explicit ignorance is due to the fact that, during his long term, he submitted only 11 parliamentary questions, with the last one being posted in the distant September 2014, despite the fact that his term was terminated in December 2019. .
We hope that the directness and sensitivity shown by Mr. Nouris on the issue of gold passports will continue, as the first findings after the access of the Audit Office to the naturalization files show additional gaps and abuses of this program, which left the our country exposed internationally. Mr. Nouris will be responsible for any consequences that arise, as the minister in charge.
Let us also point out that, until yesterday (January 25, 2022), we had not received any answer, either electronically or by other means, something that is confirmed by the website of the Parliament, where the question is posted. For this issue, as well as for the issue of the confidential letters – which we received today – dated 19, 20, 26 and 29 July 2021, which bear the seal of the Parliament with a date of receipt of 6 August 2021, a period during which the Parliament does not met, will be announced by the same Parliament.
In any case, the style in which the Minister Interior faces parliamentary scrutiny. He has repeated this by refusing to appear before the Parliamentary Committee on Human Rights, dated 20 September 2021, accusing the House, as it should not, for the invited bodies in the examination of an ex officio issue. It is sad that Mr. Nouris , from the position of such a crucial and critical ministry, denies control so strongly, creating an atmosphere towards a member of the House of Representatives.
He deliberately forgets that this is the role of the body. Ask and receive, transparently, answers.