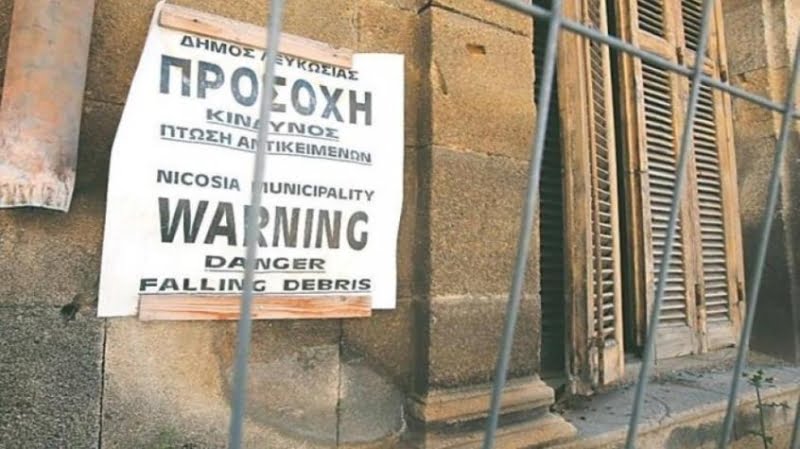 An attempt to establish a legislative framework for the inspection of buildings, before the dissolution of the existing constitution of the Parliament, is made by the Parliamentary Committee of the Interior, in the context of the debate on the introduction of regulations regarding the inspection of the static adequacy and urban planning suitability of buildings, by professionals registered at ETEK.
The debate on the proposed law tabled by the Member of Parliament of DIPA, Marinos Mousioutas, continued today with the submission of suggestions on the text, both by the members of the Commission and by the relevant state agencies. Given the dissolution of the Parliament at the beginning of December, in view of the presidential elections, it is being examined whether a general legislative framework can be put forward for a vote by the Plenary, which will institutionalize the conduct of audits, as the relevant bill prepared by the competent Ministry is not expected to be filed before June 2023.
In his statements after the meeting of the Commission, Marinos Mousioutas said that the opinions submitted can enrich and improve the proposed law. "Our purpose and goal is to be able, if possible in this Parliament, to vote on the proposals that set the framework for the control that should begin," he noted.
Referring to the upcoming government bill, Mr. Musiouttas said that "the best enemy of the good is the perfect and we believe that these proposals can be approved so that they can be used as a basis for the bills, when they come, to improve them and to be able to appropriate control".
Furthermore, he concluded, the issue of extrajudicial regulation of offenses related to controls also arises. "The time-consuming procedure that applies today has the result that justice is often not justice, because it happens that a penalty is imposed on a property, which no longer exists or the owner has changed, so it is irrelevant," he noted.