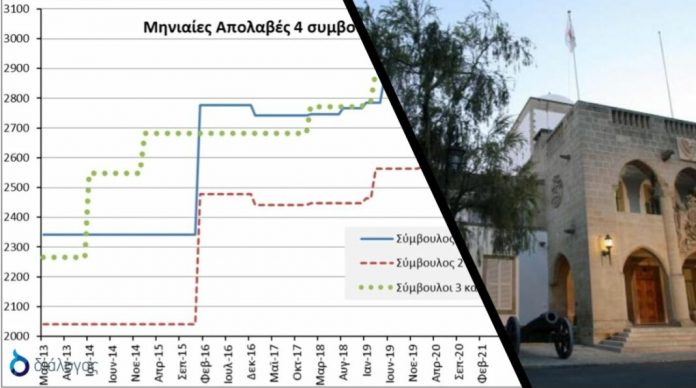 The Audit Service responded to the allegations of the Director of the Press Office of the PD about the salaries of the four associates of the President of the Republic, with its tweet yesterday.
As Andreas Iosif claimed yesterday, the four illegally permanent advisors did not receive increases when all salaries were frozen, the tweet reports.
The Audit Office cites the graph showing the increases of the four associates, at a time when the increases were frozen in the State.
As mentioned in the tweet, it also shows the amount of salaries of persons – associates of the President with the numbers 1, 3 and 4 who were getting increases that require a degree.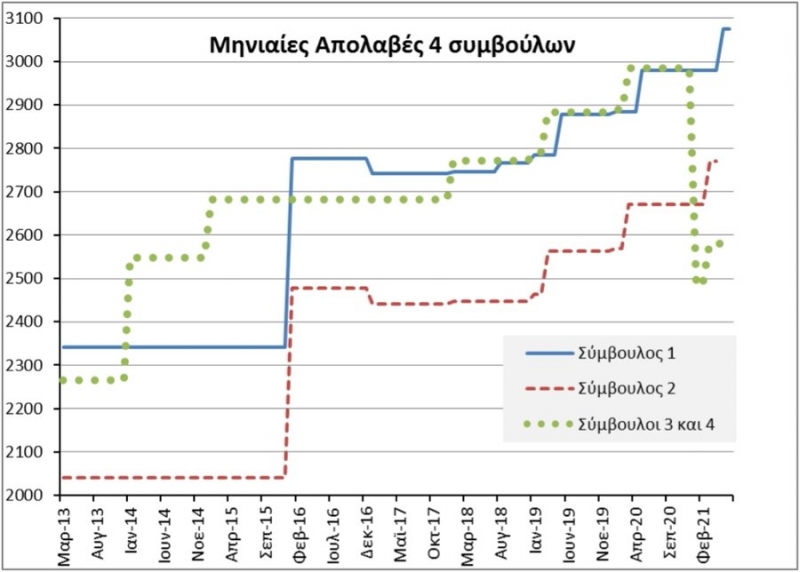 The tweet:
https://twitter.com/Audit_Office_Cy/status/1458007875687788546?ref_src=twsrc%5Etfw [/ embed]
source: dialogue