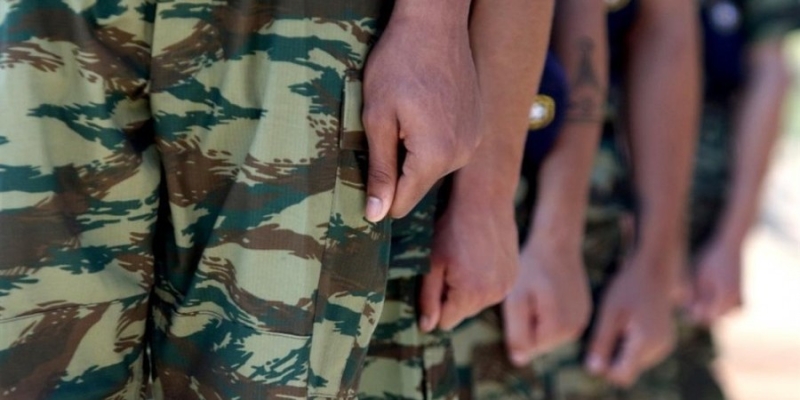 The Audit Service will appeal to the International Organization of Supreme Audit Institutions (INTOSAI) regarding the non-submission by the Ministry of Defense and GEEF of requested data on the draft soldiers/officers serving in the offices of the Ministry of Defense and GEEF .
Speaking on the front page, the Press Representative of the Audit Service, Marios Petridis, referred to the conflicts between the Audit Service and the new government.
«Our wish was that with the new administration there would be a fresh look at the ways of dealing with an independent service such as is the Auditing Service. Unfortunately the first samples are not good at all.
Referring to the refusal of the Government to give permission to the Auditing Service for data, he said that "the last time we were denied data in the naturalization files I told us that this denial would be temporary, now we have been told that it is permanent. We were told that the Minister of Defense and the Chief choose their own partners. We are talking about about 15 draftees who, instead of serving in units, serve in the rear making coffee at the Ministry of Defence.
This is the complaint that was given to us, we need to see if there has been an increase in the needs of the SYOP to make this move. In addition to the fact of the increase in public expenditure, issues of order are also raised, the complaint is very serious.
He went on to say, « the complaint says that one is the son of an official and indeed at the end of his term he was succeeded by his cousin in the same position and the other is the son of an acting Minister.
Many times in the past the Ministry of Defense itself had recognized some of our recommendations and had even made many attempts to implement the recommendations of colleagues, at the moment there was a complete refusal so we have no choice but to report the matter to the International Organization of Audit Institutions. .
He pointed out that the Ministry of Defense now for the Audit Service has fallen into the category of high risk for corruption issues. "Therefore, for the equipment programs of the Ministry of Defense, colleagues will not be present at the tender boards and meetings. We will only do an after-the-fact review because we don't want to be part of any process because of the high corruption classification of the entire Ministry of Defense.'' said Mr. Petridis.