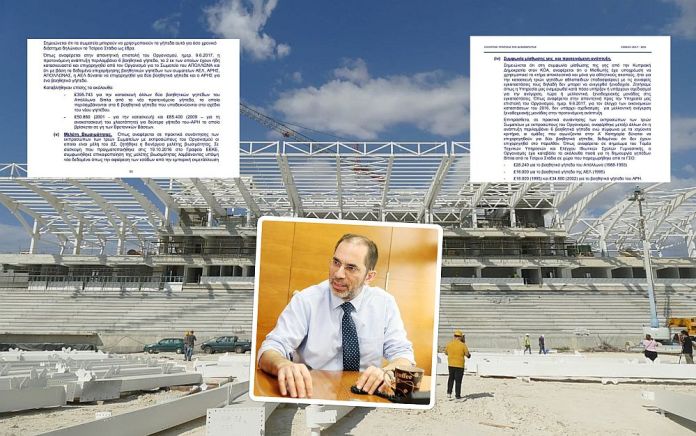 In a post on social media, the Auditor General Odysseas Michailidis comments on the issue that arose with the new Limassol stadium, noting that the construction process "started wrong from the beginning".
At the same time, he publishes part of the report of the Audit Service dated 15/06/2018 in order to prove his writings.
"Data from a Report of the EV for the CMO dated 15.6.2018, which show that the construction process of the Limassol stadium started wrong from the beginning, with an initial Budget of € 15m. for 12,000 spectators " says Mr. Michailidis.
See the pictures he published with an excerpt from the exhibition: