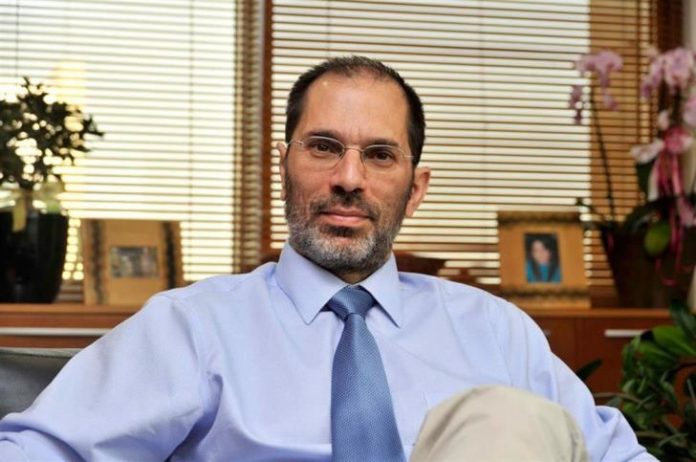 The Auditor General of the Republic Odysseas Michailidis calls on the Parliament to cross the funds related to the purchase of buildings for the purpose of housing public services, so that Parliament can have a say in the whole process, to end the phenomenon of buying buildings with opaque procedures and in some cases above the value of the buildings.
The Auditor General has already informed the Audit Committee that during his presence before the Finance Committee for the 2022 budget, he will suggest the crossing of all funds related to the purchase of buildings.
If his proposal is accepted, the release will require the approval of the Finance Committee, to oblige the Government to provide explanations in advance and to document why the intended purchase of the building serves the public interest.
The Auditor General said that the Government has repeatedly acted in a way that shows its intention to buy buildings from the private sector in a scandalous way and referred to the recent case of the purchase of a building for € 22.5 million, which the Land Registry estimated at € 20 million and which is located on land owned by the Archdiocese, for which land the state will pay € 140,000 per year for the next 100 years.
We also recall a recent case that was discussed in the Audit Committee (in January 2021) and which concerned a building of about 30 years belonging to the former president of the Cyprus Maritime Chamber (KNE), in order to house the Ministry of Shipping, which would be bought at a price , which as the Auditor General had pointed out, was almost twice as much as the construction of a new building would cost. According to information from "F", the procedures for the purchase of a building on Spyros Kyprianou Avenue in Nicosia by a well-known developer are also at an advanced stage and the issue is being handled by the Ministry of Finance. The Auditor General had advocated the construction of privately owned buildings for the purpose of meeting the housing needs of the state.
Members of the parliamentary Audit Committee, during its last session, pointed out that in some cases buildings are actually purchased which remain unoccupied and in this way their owners are mainly served despite the public interest. It is noted that some of them are built to meet other needs and are eventually configured to function as public service offices.
Philenews