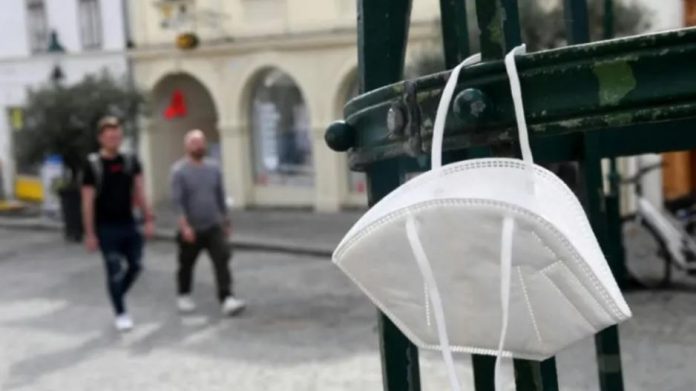 There will be no general lockdown, but if necessary "protective measures" will be taken only for non-vaccinated
A plan to gradually tighten the measures for the treatment of the coronavirus, which will be valid from September 15 in Austria and will particularly affect the unvaccinated, while the reference point will be the fullness of the beds in the Intensive Care Units, presented at noon in Vienna – after relevant its consultations with the governors of the nine L καιnder and experts – the coalition government of Chancellor Sebastian Kurtz's People's Party and the Greens.
It is important "to protect the unvaccinated," the federal chancellor told a news conference after the consultation, during a presentation of the measures, along with Greens-led Health Minister Wolfgang Mukstein.
With 10% fullness of beds or 200 beds in the Intensive Care Units, something that is expected on September 15, the measures will be implemented gradually, in the framework of which the antigen tests will be valid only for 24 hours.
In addition, a FFP2 mask recommendation will then apply to everyone in "normal" retail and will be mandatory for those who have not been vaccinated – the police will check randomly, and there will generally be stricter controls while the "vaccination-recovery-test" rule »Will be valid for events of 25 people or more (currently valid for 100 or more people).
With 15% occupancy (300 beds in ICU), the "vaccinated-recovering" rule will apply, seven days later, to the night's restaurant and for larger events (events without pre-determined seats with more than 500 people).
If the occupancy rate in ICUs is 20% (400 Intensive Care Beds), a stricter "vaccinated-recuperated-PCR test" rule will apply, and this will apply where the same rule currently applies, but will no longer be taken antigen tests.
At the beginning of the presentation, Sebastian Kurtz, citing the "example of Denmark" (which "opens" completely on Friday, September 10), pointed out that an opening proves possible if a sufficient number of people have been vaccinated.
"The answer must be vaccination, not exclusion. "We are experiencing a pandemic of the unvaccinated, where anyone who is not vaccinated will become infected," he said, adding that "we do not want to be limited forever and this requires a higher vaccination rate."
According to the Austrian Chancellor, the third dose of the vaccine is also very important, it should not be a matter of personal decision because it is "absolutely necessary", otherwise the protection would be reduced.
For his part, Health Minister Wolfgang Mukstein said that without this vaccination, the elderly and people with pre-existing diseases would be at particular risk.
source: OFFSITE
RUN and POWER Group: Enhanced Living Experience.