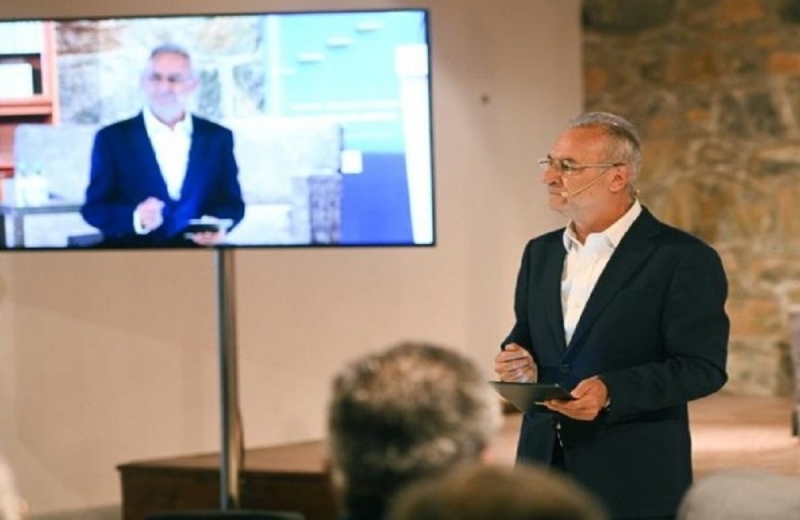 According to a relevant announcement, Mr. Neophytou submitted specific proposals for the economic, social and population upgrading of the countryside, such as the emphasis on production, marketing and branding, promotion of Cypriot, Mediterranean, quality products in the world. Here in Pitsilia, the sausage and the lountza were certified. "This must be our path," he said.
With equal opportunities for competition, he continued to support small and medium-sized farms and small family businesses. = "text-paragraph"> He also proposed the institutionalization of the farm to be visited and the integration of digital technology and innovation in production, with new products and new methods, while advocating for the protection of the environment and biodiversity.
Averof Neophytou noted, among other things, that tourism in Cyprus developed decades ago with its cradle in mountainous areas such as Platres and the Troodos area in general.
He also analyzed the ways in of which there will be real stimulation and regional development, focusing not only on upgrading the tourism product provided but also strengthening the agricultural sector, with the help of the Recovery Fund.
He also referred to the housing policy and the strong motivations that bring new people back to the villages, to the creation of new and innovative businesses, but also to the initiatives that were put into practice, supporting the winery, securing our products and the renovation of historic community centers in from hundreds of small projects that are now landmarks for villages.
The President of DISY made extensive reference to the food crisis that threatens countries around the world due to the war in Ukraine, emphasizing that our country must also increase agricultural production.
The Minister of Transport, Communications and Works was also present and spoke. , Giannis Karousos and the Commissioner of Mountain Communities, Costas Hambiaouris.
Source: KYPE