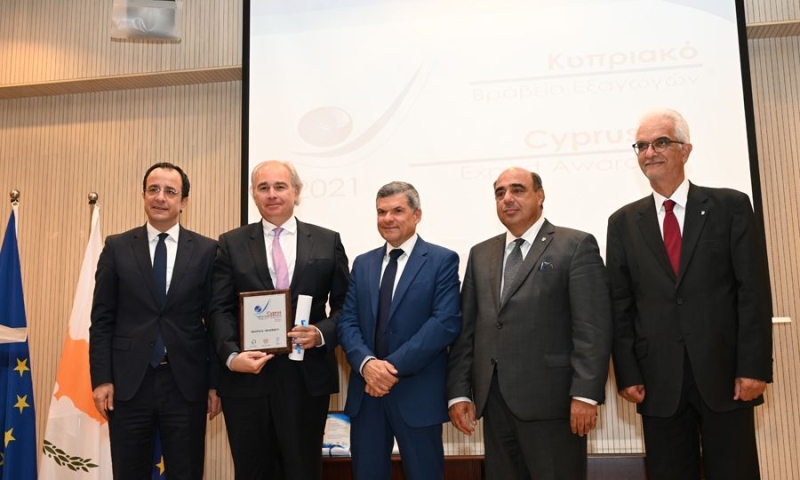 Neapolis Paphos University was honored with the General Service Award as part of the Cyprus Export Award 2021.
In a ceremony held at the Presidential Palace, the President of the Republic awarded the award to President of the Council of the University Mr. Giorgo M. Lepto.
The above distinction was awarded to the University of Neapolis for its extroversion, its significant social contribution, the recognition of its innovative practices and the perspectives presented by the University in the international market.
< iframe width='300px' height='500px' src='https://www.adstorebluebird.cy/api/banner/ServeBanner?zoneId=2734' frameborder='0' scrolling='no'>