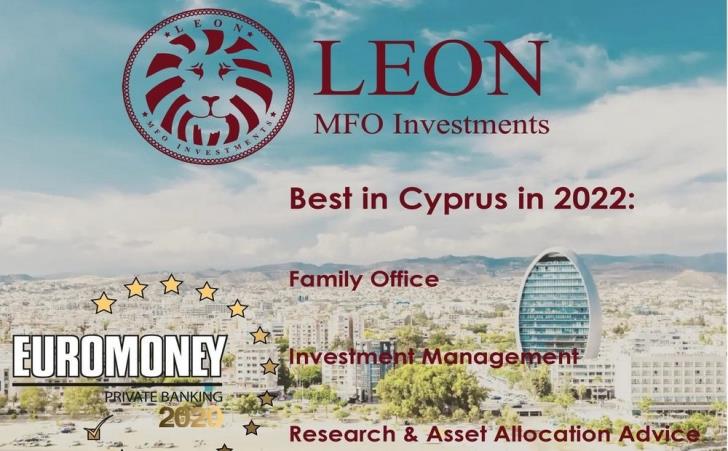 The Cypriot company LEON MFO Investments Limited has been distinguished with the Euromoney Awards of Excellence for Global Private Banking and Wealth Management
LEON MFO Investments Limited ("LEON"), an Investment Fund and Portfolio Management Company, has received Excellence Awards from Euromoney for its Private Banking and Wealth Management services.
First in Cyprus in 6 categories:
Investment Management
Investment Tips and Analysis
ESG / Sustainable Investing
Family Property Management
Family Governance
Succession Planning
LEON has significantly improved its performance in almost all categories compared to the previous year. More information on the survey results can be found on the Euromoney website: https://www.euromoney.com
The Euromoney Global Private Banking and Wealth Management survey provides a detailed assessment of the best services in the field of portfolio management and investment services. It is an informative guide for private and institutional investors.
LEON expresses its appreciation to all the contributors who contributed to the Euromoney survey with their comments and votes.
Mr. Andrey Narutskiy, CEO and Founder of LEON, said: "We strive to be the best trusted advisor to our clients in all aspects of investment management. We are honored that our partners rated our investment services and products with the highest score.
About LEON MFO Investments Limited
LEON MFO Investments Limited is authorized and controlled by the Cyprus Hellenic Capital Market Commission as an Alternative Investment Fund Manager (AIFM) in accordance with the provisions of the AIFMD Law, with AIFM authorization number 37/56/2013.
For more information, visit our website: www.leoninvestments.com.cy