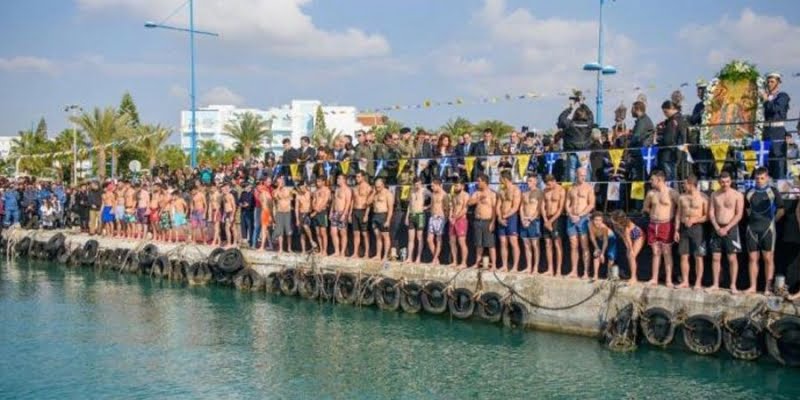 In the Holy Church of Panagia Agia Napa today, Friday January 6, the celebration of the Epiphanies and the Consecration of the Waters took place.
In a written announcement of the Municipality it is stated that "the The service was performed by Archimandrite Augustinos Karas and attended by the Minister of Transport, Communications and Works Yannis Karousos, the Mayor of Ayia Napa, members of the Municipal Council, members of parliament, representatives of the Army, the Police, parties and organized groups.
< p> Addressing the congregation, Archimandrite Augustinos Karas said that "we cannot hide the deep hurt caused by the fact that today we celebrate the consecration in our city and province and we cannot celebrate the consecration of the waters in Famagusta, the sea-loving our city which is deeply rooted in our soul».
The wish and hope of all of us, he continued, "is that Christ, who is prominent in the world, will enlighten all people and ; especially those who direct the affairs of the world, not to be guided by other people's interests, but to learn from the pain and sorrow of a people who for 48 years are undergoing this test, so that with God's help we can not only complete today's service but function all the churches of our province and the whole of occupied Cyprus».
Source: KYPE