POWERED BY:
22:26 Sunday
29 May 2022 INSIDER • GOAL • IN-CYPRUS • PROPERTY • CYPRUS-IS • CAREER LIKE • GOING OUT • XRYSES SYNTAGES • ACTIVE • PHILGROUP NEWS & nbsp; SOCIETY & nbsp; INSIDER & nbsp; OPINIONS & nbsp; GOING OUT & nbsp; CULTURE & nbsp; SPORTS & nbsp; AUTO & nbsp; GOOD LIFE & nbsp; USEFUL & nbsp; PRINTED EDITION & nbsp;
ΑΡΧΙΚΗΕΙΔΗΣΕΙΣΠΟΛΙΤΙΚΗΤΟΠΙΚΑΠΑΡΑΣΚΗΝΙΟMEDIAΕΛΛΑΔΑΚΟΣΜΟΣΕΠΙΣΤΗΜΗΠΡΟΕΔΡΙΚΕΣ 2023ΤΕΧΝΟΛΟΓΙΑΣΥΝΕΝΤΕΥΞΕΙΣΧΡΥΣΕΣ ΕΤΑΙΡΕΙΕΣΚΟΙΝΩΝΙΑΕΙΔΗΣΕΙΣΚΥΠΡΟΣ ΤΟΥ ΧΘΕΣΑΝΑΓΝΩΣΤΗ ΕΧΕΙΣ ΛΟΓΟΕΠΙΣΤΟΛΕΣΣΥΝΕΝΤΕΥΞΕΙΣΔΗΜΟΦΙΛΗ ΣΤΟ INTERNETVIDEOSΑΦΙΕΡΩΜΑΤΑADVERTORIALINSIDERΕΠΙΧΕΙΡΗΣΕΙΣΚΥΠΡΟΣBRAND VOICECAPITALFORBESBLOOMBERG OPINIONΠΡΩΤΑΓΩΝΙΣΤΕΣΚΑΥΤΗ ΓΡΑΜΜΗΧΡΥΣΕΣ ΕΤΑΙΡΕΙΕΣΚΑΡΙΕΡΑΑΠΟΨΕΙΣΑΡΘΡΑ ΣΤΟΝ "Φ"ΠΑΡΕΜΒΑΣΕΙΣ ΣΤΟΝ "Φ"ΤΟ ΜΗΝΥΜΑ ΣΟΥ ΣΚΙΤΣΑΟ ΚΟΣΜΟΣ ΤΟΥ TWITTERGOING OUTTHINGS TO DOCINEMAΜΟΥΣΙΚΗΕΣΤΙΑΤΟΡΙΑBAR/CAFETV ΟΔΗΓΟΣΤΗΛΕΟΡΑΣΗΠΟΛΙΤΙΣΜΟΣΚΥΠΡΟΣΚΟΣΜΟΣΚΡΙΤΙΚΕΣΕΚΔΗΛΩΣΕΙΣΠΡΟΣΩΠΑΑΘΛΗΤΙΚΑΠΟΔΟΣΦΑΙΡΟΜΠΑΣΚΕΤΠΑΡΑΣΚΗΝΙΑΕΛΛΑΔΑΔΙΕΘΝΗΑΛΛΑ ΣΠΟΡΑΠΟΨΕΙΣΣΚΙΤΣΟVIDEOSAUTOΝΕΑΠΑΡΟΥΣΙΑΣΗΑΠΟΣΤΟΛΕΣΑΓΩΝΕΣΚΑΛΗ ΖΩΗΥΓΕΙΑΔΙΑΤΡΟΦΗΕΥ ΖΗΝΑΣΤΡΑΧΡΥΣΕΣ ΣΥΝΤΑΓΕΣΣΥΝΤΑΓΕΣ ΣΕΦΒΗΜΑ ΒΗΜΑΧΡΗΣΙΜΑΦΑΡΜΑΚΕΙΑΓΙΑΤΡΟΙΑΕΡΟΔΡΟΜΙΑΛΙΜΑΝΙΑΤΗΛΕΦΩΝΑΟΠΑΠΚΑΙΡΟΣΣΥΝΑΛΛΑΓΜΑΛΑΧΕΙΑAPPSΠΡΟΣΦΟΡΕΣΕΝΤΥΠΗ ΕΚΔΟΣΗ ΠΟΛΙΤΙΚΗΤΟΠΙΚΑΠΑΡΑΣΚΗΝΙΟMEDIAΕΛΛΑΔΑΚΟΣΜΟΣΕΠΙΣΤΗΜΗΠΡΟΕΔΡΙΚΕΣ 2023ΤΕΧΝΟΛΟΓΙΑΣΥΝΕΝΤΕΥΞΕΙΣΧΡΥΣΕΣ ΕΤΑΙΡΕΙΕΣ ΕΙΔΗΣΕΙΣΚΥΠΡΟΣ ΤΟΥ ΧΘΕΣΑΝΑΓΝΩΣΤΗ ΕΧΕΙΣ ΛΟΓΟΕΠΙΣΤΟΛΕΣΣΥΝΕΝΤΕΥΞΕΙΣΔΗΜΟΦΙΛΗΣΤΟ INTERNETVIDEOSΑΦΙΕΡΩΜΑΤΑADVERTORIAL ΕΠΙΧΕΙΡΗΣΕΙΣΚΥΠΡΟΣBRAND VOICECAPITALFORBESBLOOMBERG OPINIONΠΡΩΤΑΓΩΝΙΣΤΕΣΚΑΥΤΗ ΓΡΑΜΜΗΧΡΥΣΕΣ ΕΤΑΙΡΕΙΕΣΚΑΡΙΕΡΑ ΑΡΘΡΑ ΣΤΟΝ "Φ"ΠΑΡΕΜΒΑΣΕΙΣ ΣΤΟΝ "Φ"ΤΟ ΜΗΝΥΜΑ ΣΟΥ ΣΚΙΤΣΑΟ ΚΟΣΜΟΣ ΤΟΥ TWITTER THINGS TO DOCINEMAΜΟΥΣΙΚΗΕΣΤΙΑΤΟΡΙΑBAR/CAFETV ΟΔΗΓΟΣΤΗΛΕΟΡΑΣΗ ΚΥΠΡΟΣΚΟΣΜΟΣΚΡΙΤΙΚΕΣΕΚΔΗΛΩΣΕΙΣΠΡΟΣΩΠΑ ΠΟΔΟΣΦΑΙΡΟΜΠΑΣΚΕΤΠΑΡΑΣΚΗΝΙΑΕΛΛΑΔΑΔΙΕΘΝΗΑΛΛΑ ΣΠΟΡΑΠΟΨΕΙΣΣΚΙΤΣΟVIDEOS ΝΕΑΠΑΡΟΥΣΙΑΣΗΑΠΟΣΤΟΛΕΣΑΓΩΝΕΣ ΥΓΕΙΑΔΙΑΤΡΟΦΗΕΥ ΖΗΝΑΣΤΡΑΧΡΥΣΕΣ ΣΥΝΤΑΓΕΣΣΥΝΤΑΓΕΣ ΣΕΦΒΗΜΑ ΒΗΜΑ ΦΑΡΜΑΚΕΙΑΓΙΑΤΡΟΙΑΕΡΟΔΡΟΜΙΑΛΙΜΑΝΙΑΤΗΛΕΦΩΝΑΟΠΑΠΚΑΙΡΟΣΣΥΝΑΛΛΑΓΜΑΛΑΧΕΙΑAPPSΠΡΟΣΦΟΡΕΣ ΕΠΙΧΕΙΡΗΣΕΙΣ ΚΥΠΡΟΣ BRAND VOICE CAPITAL FORBES BLOOMBERG OPINION ΠΡΩΤΑΓΩΝΙΣΤΕΣ ΚΑΥΤΗ LINE GOLDEN COMPANIES CAREER
EXCLUSIVE COOPERATION
TOGETHER WITH
Powered by
Next Bank of Cyprus: Guide in Uncertainty HOME • INSIDER • BRAND VOICE • Bank of Cyprus: Guide in Uncertainty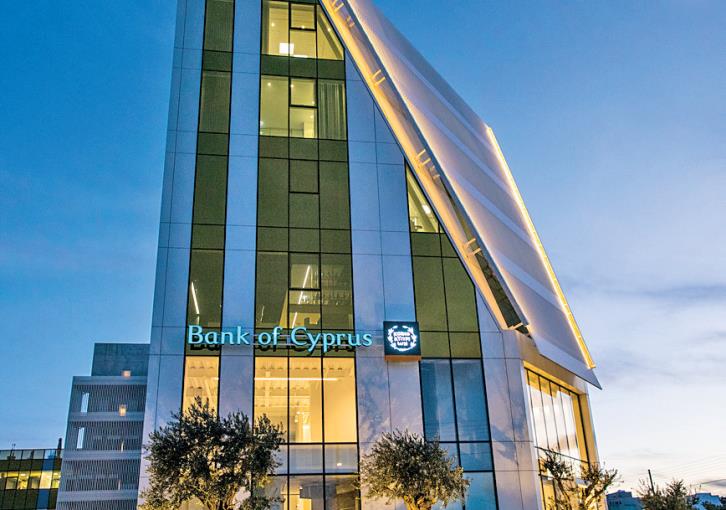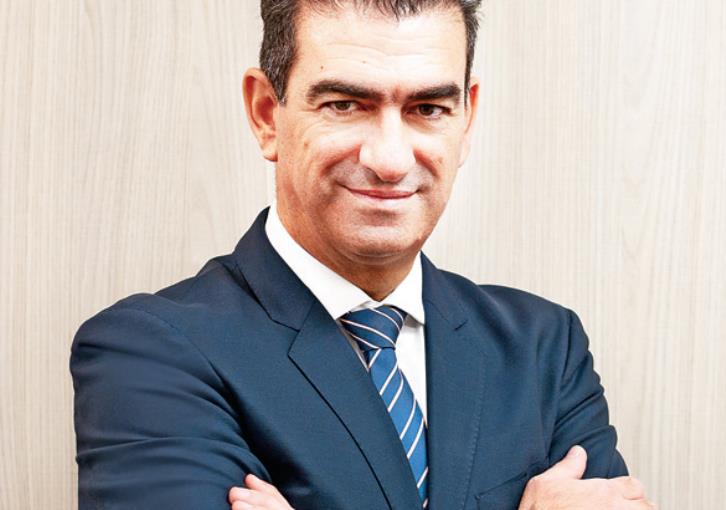 Michalis Athanassiou: Working with our corporate clients we can overcome any unprecedented situation
< b> With Cypriot and international companies being called upon to adapt from one crisis to another, Bank of Cyprus declares once again that it is ready and willing to support its customers.
The executives of the Corporate Banking sector know that as they emerge from the conditions of the pandemic, the Cypriot companies are called to face new challenges due to the effects of the war in Ukraine but also to the growing inflationary tendencies internationally. Economic uncertainty, rising energy and raw material costs, supply chain problems and stunted growth are shaping the new scenario.
"The pandemic has taught us all a lot and it is no exaggeration to say that it has made us even more resilient. However, although in the post-COVID era, instead of conditions for sustainable development, we are facing new challenges, we know the formula and we are ready to continue working together with our corporate clients to overcome this challenge as well ", comments Michalis Athanassiou, Director Of the Bank's Large and International Business Department.
The executives of the Corporate Banking sector of Bank of Cyprus continue to act as the advisors of the business clients, helping them to face any difficulties so that they can face the future with optimism. "We offer our corporate clients flexible solutions and adapted to the data of the sector in which everyone is active, evaluating each business plan individually to identify its strengths and weaknesses. "We are not afraid of imaginative solutions based on the experience and training of our executives, given that such solutions can really help our customers.", Explains the head of the Management.
The crisis does not stop the path to Sustainability
Bank of Cyprus is at the forefront of efforts to shift towards Sustainable Development and the implementation of the ESG (Environment, Social, Governance) criteria. Even in this unprecedented international environment that is evolving around us at a rapid pace and directly affects Cyprus, the Bank does not rest and continues its efforts with the same intensity.
"The implementation of the ESG criteria, not only by the Bank but also by our customers, is a non-negotiable and uninterrupted goal", explains the Business Director of Xenios Komonis Bank. "We want companies to incorporate the principles of Sustainability into their business plans and to ensure that their actions are environmentally friendly, strengthen society and are governed by the principles of optimal corporate governance."
The Bank's goal is to support its customers in the transition to a sustainable future through the provision of environmentally friendly products.
Trust
We know first hand that the most important ingredient in a business relationship is trust. We maintain long-term and long-term relationships with our customers, the big companies of the place and we support their decisions and plans, contributing decisively to their development and progress and consequently to the economy. Our customers do not just consider us the organization to which they are applying for a new loan or a financial facility. We are their partners and advisors in the process of developing their business plans, thus enhancing the overall growth of the economy.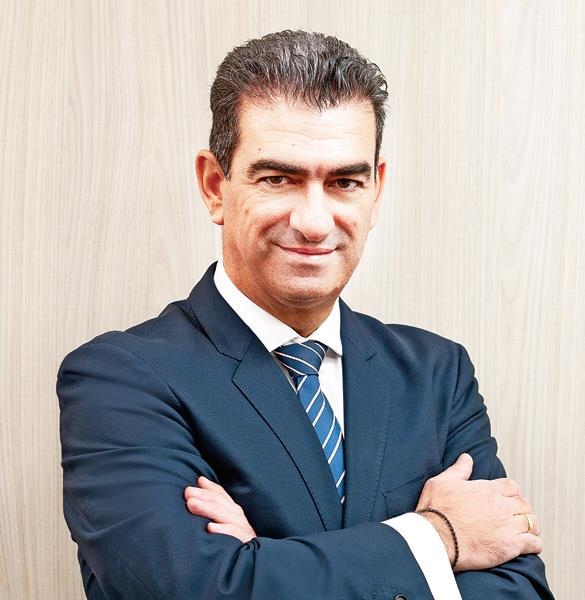 Michalis Athanassiou, & nbsp; Director of Large and International Business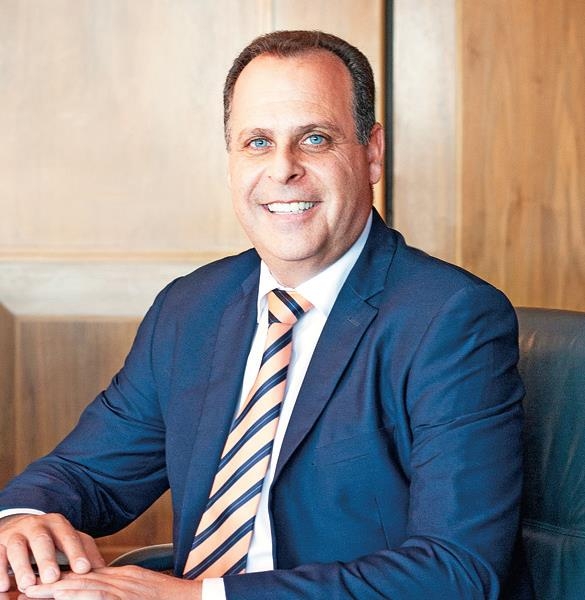 Xenios Konomis , Business Director
Each business/customer is served by a Corporate Relationship Officer who is responsible for any corporate needs that arise in order to provide the best possible service. We offer a full range of banking and investment services tailored to the requirements, needs and "wants" of each customer.
"Our approach is based on the best service of each customer individually", explains X. Komonomis. Through a network of five Corporate Banking Centers in Nicosia, Limassol and Larnaca/Famagusta we provide complete solutions while the & nbsp; Factors Service provides financial and consulting services in the field of factoring.
Based on a specific plan, the Bank seeks to carefully increase its new lending in the Shipping and International Corporate Lending sector but also to explore opportunities that may arise from serviced loan transactions in Cyprus. The Bank is the largest provider of services to international companies with a presence in Cyprus and is the first to establish a Service Unit in the new and growing sector of International ICT Companies (Technology, Information Technology, and Communication). We support domestic companies in their decision to expand abroad and multinational/foreign companies in achieving the best result from their international investments in Cyprus.
In the field of shipping, we offer complete banking and investment solutions to our shipping partners such as shipping loans, trading services and risk management products and a range of personalized banking and fund management services. The precautionary approach, the rapid decision-making and the recognition of the key priorities of its customers, are at the center of the efforts for maintaining a customer-centered approach (relationship-based approach). In an evolving world with new challenges ahead of us, Bank of Cyprus Shipping Center aims to provide ongoing support, consistently and to help its customers move FORWARD.
Digital Business
Technology has unimaginably facilitated the conduct of business operations, as long as there are the right tools for its proper and safe use. As is generally accepted, Bank of Cyprus is a pioneer in this field as well. Especially in Corporate Banking, it provides customers with innovative solutions that facilitate their daily processes. Obviously, the internet banking offered by the Bank has freed the hands of its business customers, since they can easily and safely monitor their accounts and transactions online, receive transactions on request, transfer money and access statements accounts at any time.
At the same time, they have at their disposal solutions such as 1bank B2B APIs, remote cash machines and BOC wallet to automate business processes and strengthen control over money transactions. Mr. Athanassiou explains that for the bank's customers, the use of technological means was not just a solution of necessity during the pandemic.
that we had correctly predicted this development for a long time and so today we can provide them with innovative and unique solutions for the Cypriot data ".
Our numbers & nbsp;
< p>Bank of Cyprus is the undisputed protagonist of corporate banking in Cyprus and this is proved by the numbers themselves. As the largest corporate financier, it will continue to play a leading role in financing investments in key sectors of the economy such as Tourism, Trade, Construction and Industry, and in emerging sectors such as Energy, Technology, Health and Education. Indicatively, out of the total new loans of 1.8 billion granted by the Bank in 2021, 798 million were corporate. On an annual basis, the increase amounted to 34%. There is no better proof than that the Bank of Cyprus is indeed leading the efforts of rapid economic recovery.
Also, thousands of companies from Cyprus and abroad trust their deposits in the Bank, which have deposited a total amount of more than € 5 billion.
CONTACT DETAILS
LargeAndInternationalCorporate@bankofcyprus.com
corporate@bankofcyprus.com
< p> 800 00 800
+357 22 128 000 (for abroad)