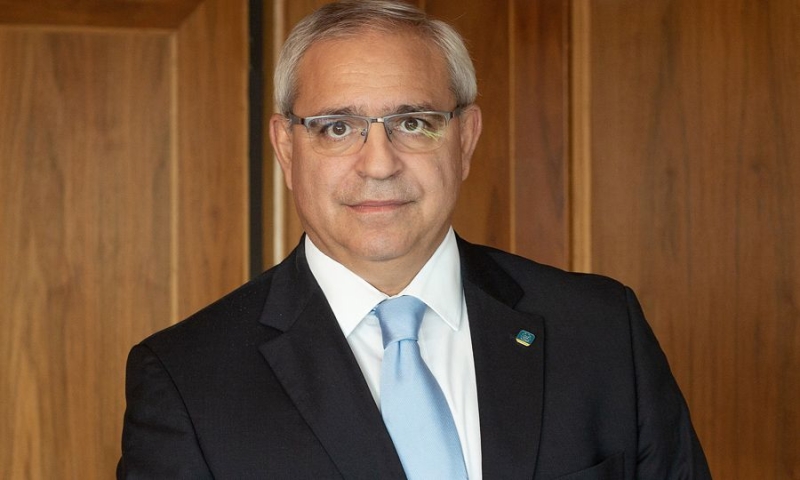 < /p>
Undoubtedly, Bank of Cyprus has entered a new era. What are your goals for the future?
Having completed a major chapter, such as that of its restructuring, the Bank of Cyprus stands on solid foundations in a healthy environment. Now it can continue to support its customers, the Cypriot economy, keep its social footprint strong with its contribution, increase and at the same time provide a stable return to its shareholders.
In summary, I would like to inform you that our capital position remains strong and significantly above the regulatory requirements, (Common Equity Tier 1 (CET1) 15.2% and Total Capital Adequacy Ratio 20.3%) while at the same time the great effort to reduce NPLs has been completed . Overall, from their peak in 2014, NPLs have fallen by €14.6bn or 97% to €0.4bn and the ratio of NPLs to total loans by 59 percentage points, from 63% to below 4%.
Our focus today is focused on further strengthening the relationship that the Bank has with its customers. After all, as we have emphasized many times, our customers are always at the center of our efforts and their satisfaction is, if you like, the core of our strategy.
You have mentioned the importance of the support that the Bank of Cyprus provides over time to its customers and, by extension, to the Cypriot economy. How does this support translate into numbers this year?
In the quarter ending March 31, 2023, Bank of Cyprus granted financing of €624 million. On a quarterly basis, new lending increased by 41%, while it moved broadly at the same levels on an annual basis. The loan portfolio of serviced loans increased by 1% on an annual basis and reached €9.9 billion. It is important to emphasize that the Bank finances development projects and infrastructures for several small and medium enterprises and producers of the primary sector which is of great importance for every economy. If we focus on small and medium enterprises (SMEs) we will see that in the last 17 months the Bank of Cyprus has granted €393 million in financing. Specifically, from the beginning of 2023 until last May the Bank granted a total of €121 million in new loans, while the entire 2022 had granted another €272 million to SMEs. The Bank's clientele is growing and numbers a total of 71,588 Small and Medium Enterprises.
The Bank of Cyprus, having a high sense of responsibility towards the producers of our country and SMEs, supports for another year the Gastronomos awards, which have now become an institution. Such initiatives are particularly important as they come to reward and highlight at the same time the significant action of primary sector producers and the dynamics of the manufacturing sector.
Is strengthening your relationship with customers part of the Bank's technological transformation?
Of course, because the implementation of the ongoing transformation program will allow the transition to a more modern way of conducting banking operations. Already our customers and Bank employees have felt this change, which aims to strengthen the digitalization of customer service, as well as internal operations.
The value that the Bank attaches to digital transformation can be seen in your words. What can we expect?
Our teams are constantly working on new ideas for the development of new digital products and services and of course the continuous development of existing ones, which I believe give Bank of Cyprus a comparative advantage over its competitors. I would like to emphasize that we attach great importance to the security of our customers' online transactions, which is why additional security features have recently been introduced.
It is I think for all these reasons that the adoption of digital products and services has continued to grow and gain momentum. At the end of March 2023, 94.2% of the number of transactions involving deposits, cash withdrawals and transfers within and outside the Bank were carried out through digital channels. Furthermore, 82.7% of private customers choose digital channels over stores for their transactions. In the same period, we had an increase in active users of mobile banking and QuickPay by 15.1% and 29.3% respectively on an annual basis.
The Bank of Cyprus has recently launched a new service called QuickHub. What is the utility of this tool for its customers?
QuickHub, as you rightly pointed out, is a new innovative service, which allows our retail customers to have, in a way, a bank in their hands. Through QuickHub, which is available on the Bank's digital channels (Internet Banking, BoC Mobile App), they can carry out almost all banking transactions. Specifically, with QuickHub, they can have direct access to the Bank's products and services, such as opening a new account, getting their new card, applying for a personal loan and car rental, depositing checks, but also insuring the car or their residence. It would not be an exaggeration to characterize QuickHub as a dynamic tool in the hands of Bank of Cyprus retail customers, as they can easily, quickly and without delay access its innovative products and services.
< iframe width='300px' height='500px' src='https://www.adstorebluebird.cy/api/banner/ServeBanner?zoneId=2734' frameborder='0' scrolling='no'>