POWERED BY:
15:51 Thursday br />March 17, 2022 INSIDER • GOAL • IN-CYPRUS • PROPERTY • CYPRUS-IS • CAREER LIKE • GOING OUT • XRYSES SYNTAGES • ACTIVE • PHILGROUP NEWS & nbsp; SOCIETY & nbsp; INSIDER & nbsp; OPINIONS & nbsp; GOING OUT & nbsp; CULTURE & nbsp; SPORTS & nbsp; AUTO & nbsp; GOOD LIFE & nbsp; USEFUL & nbsp; PRINTED EDITION & nbsp;
ARCHIKIEIDISEISPOLITIKITOPIKAPARASKINIOMEDIAELLADAKOSMOSEPISTIMIPERIVALLONTECHNOLOGIASYNENTEFXEISCHRYSES ETAIREIESKOINONIAEIDISEISKYPROS OF CHTHESANAGNOSTI HAVE LOGOEPISTOLESSYNENTEFXEISDIMOFILI IN INTERNETVIDEOSAFIEROMATAADVERTORIALINSIDEREPICHEIRISEISKYPROSBRAND VOICECAPITALFORBESBLOOMBERG OPINIONPROTAGONISTESKAFTI GRAMMICHRYSES ETAIREIESKARIERAAPOPSEISARTHRA IN "F" INTERVENTION IN "F" MESSAGE YOUR SKITSAO WORLD TWITTERGOING OUTTHINGS TO DOCINEMAMOUSIKIESTIATORIABAR/CAFETV ODIGOSTILEORASIPOLITISMOSKYPROSKOSMOSKRITIKESEKDILOSEISPROSOPAATHLITIKAPODOSFAIROMPASKETPARASKINIAELLADADIETHNIALLA SPORAPOPSEISSKITSOVIDEOSAUTONEAPAROUSIASIAPOSTOLESAGONESKALI ZOIFGEIADIATROFIEF ZINASTRACHRYSES SYNTAGESSYNTAGES SEFVIMA VIMACHRISIMAFARMAKEIAGIATROIAERODROMIALIMANIATILEFONAOPAPKAIROSSYNALLAGMALACHEIAAPPSPROSFORESENTYPI EDITION POLITIKITOPIKAPARASKINIOMEDIAELLADAKOSMOSEPISTIMIPERIVALLONTECHNOLOGIASYNENTEFXEISCHRYSES COMPANIES EIDISEISKYPROS OF CHTHESANAGNOSTI HAVE LOGOEPISTOLESSYNENTEFXEISDIMOFILI THE INTERN ETVIDEOSAFIEROMATAADVERTORIAL EPICHEIRISEISKYPROSBRAND VOICECAPITALFORBESBLOOMBERG OPINIONPROTAGONISTESKAFTI GRAMMICHRYSES ETAIREIESKARIERA ARTICLES IN "F" INTERVENTION IN "F" MESSAGE YOUR SKITSAO WORLD OF TWITTER THINGS TO DOCINEMAMOUSIKIESTIATORIABAR/CAFETV ODIGOSTILEORASI KYPROSKOSMOSKRITIKESEKDILOSEISPROSOPA PODOSFAIROMPASKETPARASKINIAELLADADIETHNIALLA SPORAPOPSEISSKITSOVIDEOS NEAPAROUSIASIAPOSTOLESAGONES YGEIADIATROFIEF ZINASTRACHRYSES SYNTAGESSYNTAGES SEFVIMA STEP FARMAKEIAGIATROIAERODROMIALIMANIATILEFONAOPAPKAIROSSYNALLAGMALACHEIAAPPSPROSFORES ENTERPRISES LTD BRAND VOICE CAPITAL FORBES BLOOMBERG OPINION PROTAGONISTS HOT LINE GOLDEN CAREER COMPANIES
EXCLUSIVE COOPERATION
TOGETHER WITH
Powered by
Next Previous Bank of Cyprus: Exhibition in Russia, Ukraine and Belarus HOME • INSIDER • BUSINESS • Bank of Cyprus: Exhibition in Russia, Ukraine and Belarus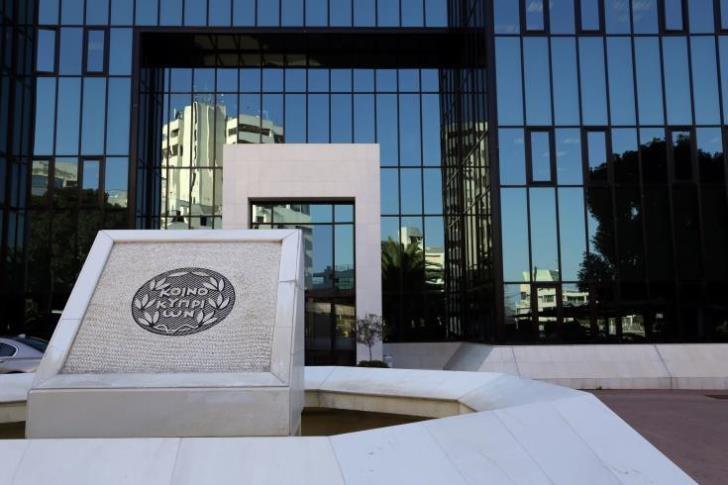 & nbsp & nbspInsider & nbsp; & nbsp;
Following the imposition of restrictive measures by the Council of the European Union and other countries against Russia and Belarus, as well as against Russian and Belarusian legal and natural persons, the Bank of Cyprus Holdings Public Limited Company (the « BOC Holdings ", and together with its subsidiaries, the" Group ") informs, today, with an announcement on the CSE for its exhibition in Russia, Ukraine and Belarus:
The Group has no banking activities in Russia or Ukraine, after the sale of its activities in Ukraine in 2014 and in Russia in 2015. The Group has a residual net exposure in Russia of approximately € 10 million (as of December 31, 2021), the which is in the process of reduction.
The Group has no exposure to Russian bonds or Russian banks subject to sanctions. The Group has credit balances in interbank accounts with subsidiaries of European banks in Russia, amounting to approximately € 13 million (as of March 16, 2022, RUB: EUR 109.1).
The Group has limited direct exposure to loans to Russia, Ukraine and Belarus, amounting to approximately 0.4% (as at 31 December 2021), of all assets or approximately 1% of total net loans. The net book value of these loans amounts to approximately € 110 million as at 31 December 2021, of which approximately € 94 million are non-performing, while approximately € 16 million were classified as NPLs prior to the current crisis. The portfolio consists of a number of loans and is secured mainly by assets in Cyprus.
Customer deposits concerning Russian, Ukrainian or Belarusian customers constitute only 6% (31/12/2021) of the total deposits. This report is not significant, given the Bank's strong liquidity. The Group operates with a significant liquidity surplus of over € 6 billion (Liquidity Coverage Ratio of approximately 300%).
The direct exposure
Although the direct Group exposure in Russia, Ukraine and Belarus is limited, the crisis in Ukraine may have a negative impact on the Cypriot economy, mainly due to a negative impact on tourism and services, inflationary pressures due to rising energy prices, and global supply chain, Bank of Cyprus reports. & nbsp;
Further notes that, in the event of a significant reduction in the number and volume of transactions as a result of the crisis, this may adversely affect the Group's net income and commissions, in particular from the international banking sector.
Overall, the Group expects a limited impact from its immediate exposure, and any indirect impact will depend on the duration and the intensity of the crisis and its impact on the Cypriot economy, which remain uncertain at this stage.